Nollywood actor loses son to unknown illness
Actor loses son to undisclosed illness in hospital in Imo state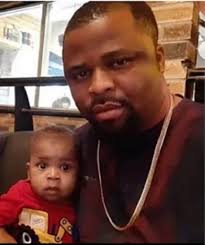 Nollywood comic actor, Dike Osinachi, popularly known as Apama, has lost his two-year-old only son, Jidenna at a hospital in Owerri,Imo state.
The passing on of the child was confirmed by Osinachi's manager, Onyebuchi David, on Wednesday,November 16th.
According to David, the child had died on Tuesday,November 15th morning at the hospital after suffering from an undisclosed ailment for a long time.
While responding to inquiries on the child's demise, David said, "Yes, it's confirmed. It happened at the hospital."
While declining further comment on the issue, David called for prayers for the family.
Osinachi had shared a post on his Facebook page late Tuesday, where he wrote, 'God is still God.'
He also shared a video of a gospel song on his Instagram post on Wednesday with the caption, 'It's well.'
Fans took to the comment section of the video to condole with the actor and offer prayer and support.
The comic actor and his wife, Prisca,welcomed one daughter barely five months ago and they have two girls.