#2023GeneralElections: Obi overtakes Tinubu in Lagos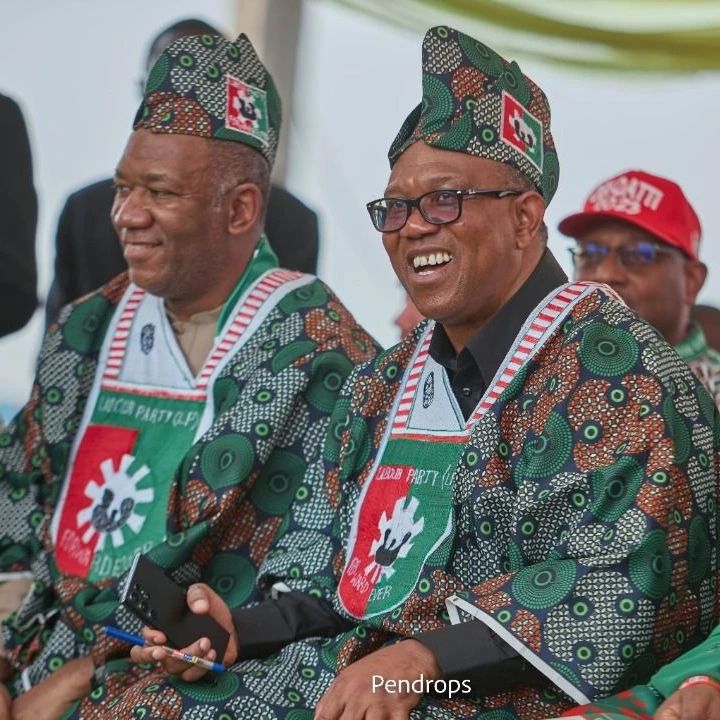 The presidential candidate of the Labour Party, Peter Obi presently has the majority of the votes cast in Lagos during Saturday's Presidential election in the state.
With results from 17 out of the 20 local governments already declared, Mr Obi has polled a total of 448,828 votes which slightly puts him ahead of the APC's Bola Tinubu whose total votes presently stand at 447,192
While the results from two more local governments Ojo and Allimosho are still being expected, the presented result for Mushin is yet to get cleared by the state collation officer.
They are being contested by the Inter-party Advisory Committee (IPAC) and were not signed by most party agents.
The results for the local governments (LGs) announced include — Lagos Mainland, Ikorodu, Epe, Ibeju-Lekki, Lagos Island, Badagry, Ikeja, Kosofe, Eti-Osa, Somolu, Amuwo-Odofin and Agege.
The other LGs are; Ajeromi Ifelodun, Ifak-Ijaiye, Oshodi Isolo, Apapa and Surulere.
The collation exercise at the INEC office in Lagos is expected to resume by 10 am.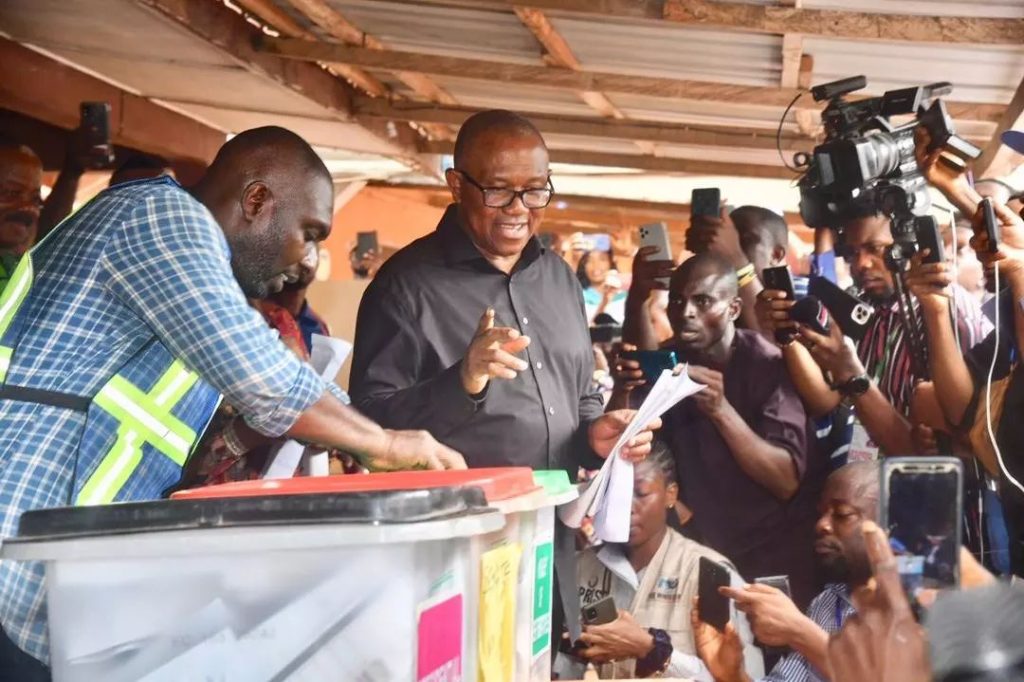 Breakdown
For Mr Tinubu who is the APC Presidential candidate, he was declared the winner in 10 of the 17 local governments whose results have been announced by INEC.
The LGs won by the APC are Lagos Mainland, Ikorodu, Epe, Ibeju-Lekki, Lagos Island, Badagry, Agege, Apapa and Surulere.
For the Labour Party, they were famously victorious in Ikeja which is where the APC candidate voted from and also in Kosofe and Somolu which many see as strongholds for the APC hitherto
The other LGs won by LP are; Ajeromi Ifelodun, Eti-Osa, Oshodi Isolo and Amuwo-Odofin.
See results:
Lagos Mainland LG
APC – 20,030
PDP – 3,005
LP – 18,698
NNPP – 257
Total valid votes: 43,095
Total number of rejected votes: 2,204
Total number of votes cast: 45,299

2. Epe LG
APC – 19,867
LP – 3,497
NNPP – 76
PDP – 5221
Total valid votes: 29,222
Total number of rejected votes: 1,356
Total number of votes cast: 30,578

3. Lagos Island LG
APC – 27,760
LP – 3,058
NNPP – 79
PDP – 2521
Total valid votes – 33,886
Total number of rejected votes – 1,052
Total votes cast – 34,934

4. Ibeju-Lekki LG
APC – 14,685
LP – 10,410
NNPP – 104
PDP – 2,329

5. Ikorodu LG
APC – 50,353
LP – 28,951
NNPP – 400
PDP – 4,508

6. Ikeja LG
APC – 21,276
LP – 30,004
NNPP – 337
PDP – 2,280

7. Badagry
APC – 31,908
LP – 10,956
NNPP – 153
PDP – 6,024
8. Agege
APC – 29, 568
LP – 13,270
NNPP – 1,513
PDP – 4,498
9. Kosofe
APC – 36, 883
LP – 46,554
NNPP – 903
PDP – 4058
10. Eti Osa
APC – 15,317
LP – 42,338
NNPP – 381
PDP – 3,369
11 Amuwo Odofin
APC – 13318
LP – 55,547
NNPP – 330
PDP – 2383
12 Somolu
APC- 27,879
Labour Party-28,936
NNNP-476
PDP-3,449
-13: Ifako Ijaiye
Registered voters 395371
Accredited voter 64304
APC-30,756
Labour Party- 25437
NNPP 232
PDP: 3258
Total votes 61505
Rejected Votes: 2573
Total Vote: 64078
14 Surulere
Registered voters -377131
Accredited voters -85675
APC 39, 002
LABOUR PARTY 36,923
NNPP 442
PDP 2651
Violence disrupted voting in 31 polling units
15 Apapa
APC – 15,471
LP – 7,566
NNPP – 338
PDP – 2,957
16 Ajeromi Ifelodun
APC 25, 938
Labour Party 35,663
NNPP – 436
PDP -4680
17 Oshodi-Isolo
Oshodi Isolo LGA
APC – 27,181
LP – 51,020
NNPP – 413
PDP – 3,139