31 killed in China restaurant in explosion, owner apprehended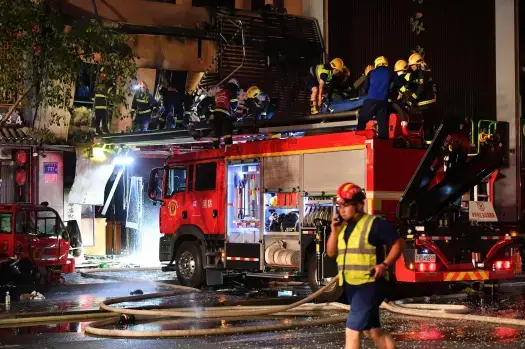 31 people have been killed following a gas explosion at a barbecue eatery in China's northwestern Ningxia region, China on Wednesday night.
The state-run Xinhua news agency revealed that the explosion was one of the country's deadliest restaurant blasts in recent years.
BBC said the explosion at the two-story establishment sparked discussion on Chinese social media about the safety of barbecue restaurants, which have gained new popularity this year with the lifting of zero-Covid curbs and increased hype among online influencers.
Apart from the fatalities, seven people were also rushed to the hospital for treatment of burns and cuts from broken glass after the blast, which was triggered by a leaking liquefied petroleum gas tank at the restaurant.
The explosion prompted President Xi Jinping to order a safety overhaul across China, calling on all regions to rectify safety risks and "hidden dangers".
"All barbecue shops in the country should be shut down and rectified," a Chinese social media user wrote on the popular Twitter-like microblog Weibo.
"Profits should not be earned with the blood of the people."
The restaurant in Yinchuan, the capital of Ningxia and a tourist hub in the region, is well-known locally with a loyal following, according to media reports.
Authorities have arrested nine people including the owner of the Fuyang Barbecue Restaurant for their role in the bloody explosion.
The explosion occurred on the eve of the three-day Dragon Boat Festival holiday in China, a time when many families and friends gather for celebratory meals.
The blast happened during peak dining hours, with high school students and retirees said to be among the dead.
Accidents due to gas and chemical blasts are not uncommon in China, despite years of efforts to improve safety.