Adekunle Gold struts Manchester United LFSTLR runway as model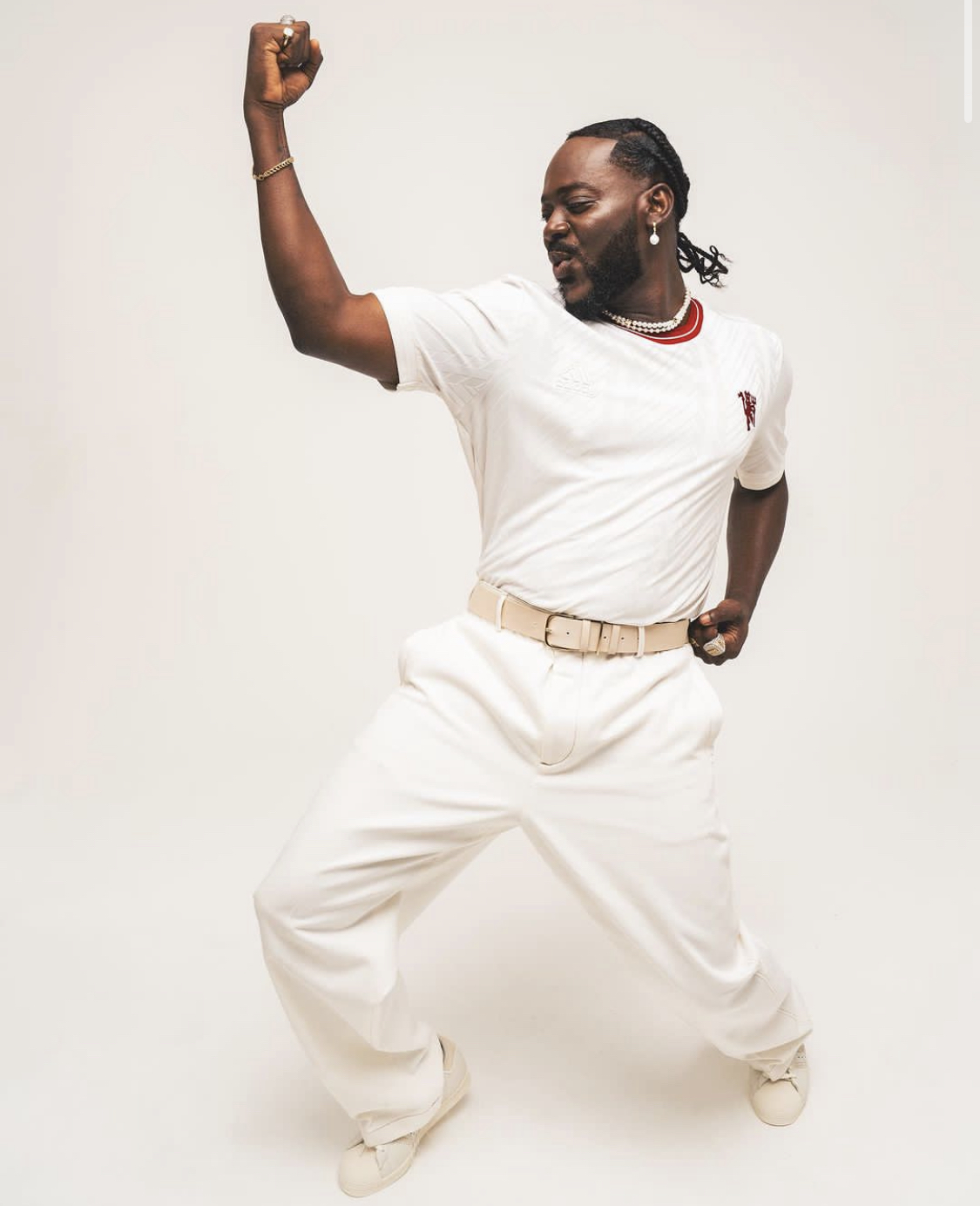 In a fusion of music and sports, Nigeria's Afrobeat phenomenon, Adekunle Gold, took the fashion world by storm with his recent gig as a model for Manchester United's LFSTLR collection.
In continuance with the trend of Afrobeats artists making waves in major football events, Adekunle Gold's appearance as a model for Manchester United's flagship fashion line, in collaboration with Adidas, has sent shockwaves through the entertainment and fashion industry.
Known for his unwavering passion for the English football giants, Adekunle Gold effortlessly channeled his inner international model as he strutted his stuff in the LFSTLR collection. Clad in clean and crisp attire, the singer left fans and fashion enthusiasts alike in awe.
According to Adidas, the LFSTLR collection blurs the boundaries between football performance and streetwear culture. It features an adaptation of this season's Manchester United Third Jersey, maintaining the iconic design while prioritizing wearability, comfort, and style.
Adekunle Gold's appearance as the face of this fashion-forward collection has undoubtedly elevated the LFSTLR line to new heights, merging the worlds of music, fashion, and football in a way that only the Afrobeats sensation could.