Adesina says Nigerians will appreciate Buhari for his contributions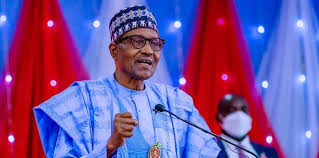 The Special Adviser to President Muhammadu Buhari on Media and Publicity, Femi Adesina, has said that Nigerians will appreciate Buhari after he leaves office on May 29th, 2023.
He said Buhari's regime would be remembered for his achievements by fair Nigerians and only those who seek to rewrite history and remember his regime for all the wrong reasons would speak ill of his principal.
Adesina disclosed this in his weekly article titled 'NG-CARES: HOW BUHARI QUIETLY ATTENDS TO NEEDS OF NIGERIANS', where he reeled out some of the achievements of the President.
He argued that Buhari has the interest of Nigerians at heart and worked assiduously for the betterment of the country with his "care and kindness to Nigerians".
According to him, history will adequately record the many ways in which President Buhari has quietly cared for Nigerians.
"Some revisionists are busy, trying to obfuscate issues and obliterate the achievements of the Buhari administration. But truth is like cork in water. The more you press it down, the more it stays afloat.
"After he retires to his native Daura, in Katsina State, we will always be glad that the honest man was here. I mean those who are fair-minded, but who happen to number in scores of millions,' he wrote.
Adesina added, "The judgement of history is usually the most enduring, and as President Muhammadu Buhari weighs anchor in less than three weeks, posterity will be impartial, and, therefore, kind to him.
"One signpost of the administration is its care and kindness to Nigerians. Quietly. Without fuss. No adulation or self-aggrandisement."
On some of Buhari's interventions, Adesina wrote, "These welfarist interventions give a window into the kind soul of the President, a man some people have not bothered to discern, dissect and decipher.
"They just deliberately stay in the trenches of the past, soused and marooned in apocryphal beliefs: oh, he ruled with an iron fist as military leader. He herded people into jail. He imprisoned journalists through Decree 4. He also had Decree 2, which gave him power to detain anyone indefinitely.
"No human face. He's a Fulani, and therefore, a herdsman, who supports his people to attack farmers. Religious bigot, who does not recognize any other faith. True? False. And I should know. Why? Because I've worked with him closely for eight years, and I can say I know the man Muhammadu Buhari, apart from the myth and the deliberate misconceptions."