Ariana Grande; separates from husband two years after marriage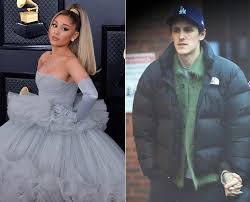 Famous musician, Ariana Grande, and her husband, Dalton Gomez, are allegedly separated.
Grande, who got married to the real estate agent after 11 months of dating, stayed in the marriage for over two years.
According to TMZ, the couple had been separated since January and are planning to legally end their marriage. The People also reported that the pair went their separate ways earlier this year.
Rumors regarding their relationship status began swirling in August, last year when the singer posted a TikTok in which she wasn't wearing her ring.
"I'm just not wearing my wedding ring, it's getting cleaned. I'm not getting a divorce before you start, don't," she said in the video.