Australia announces it biggest military reform in years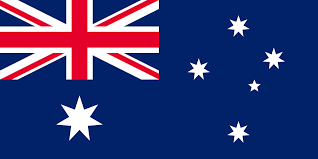 Australia unveiled its biggest military shakeup in decades on Monday, April 24th, refocusing the armed forces on deterring would-be foes far from its shores.
Sketching a future in which Australia would have substantially longer-range strike capability, Defence Minister, Richard Marles, said the decades-old territory-focused strategy was "no longer fit for purpose".
Facing a more combative China, he said Australia will shift its focus to deterring enemies before they reach its shores — at sea, in the air and online.
"Today, for the first time, in 35 years, we are recasting the mission of the Australian Defence Force," Marles said.
The long-awaited strategic review by the defence ministry said Beijing's military build-up is now the largest and most ambitious of any country since World War II.
"This build-up is occurring without transparency or reassurance to the Indo-Pacific region of China's strategic intent," the review said, using another term for the Asia-Pacific.
"China's assertion of sovereignty over the South China Sea threatens the global rules-based order in the Indo-Pacific in a way that adversely impacts Australia's national interests."
Australia has already announced a key tool in its new strategy — the development of stealthy long-range nuclear-powered submarines.
Building on that, the Australian Defence Force will acquire long-range missile strike capabilities, both air- and land-launched.
There will be a short independent review this year of the navy's surface combatant fleet to ensure its size, structure and composition complement the capabilities provided by the new nuclear-powered submarines.
The Australian army will focus more sharply on coastal defence, particularly along the country's vast north.
As a result, a plan to purchase 450 infantry fighting vehicles will be scaled back to just 129.
Australian military planners have viewed China's military rise warily, fearing that Beijing's now-vast capabilities could effectively cut Australia off trading partners and global supply chains.
The return of major power strategic competition between China and the United States "should be seen as the defining feature of our region and time", the review said.
AFP