BetCorrect Unveils Groundbreaking AI-Powered Online Betting Platform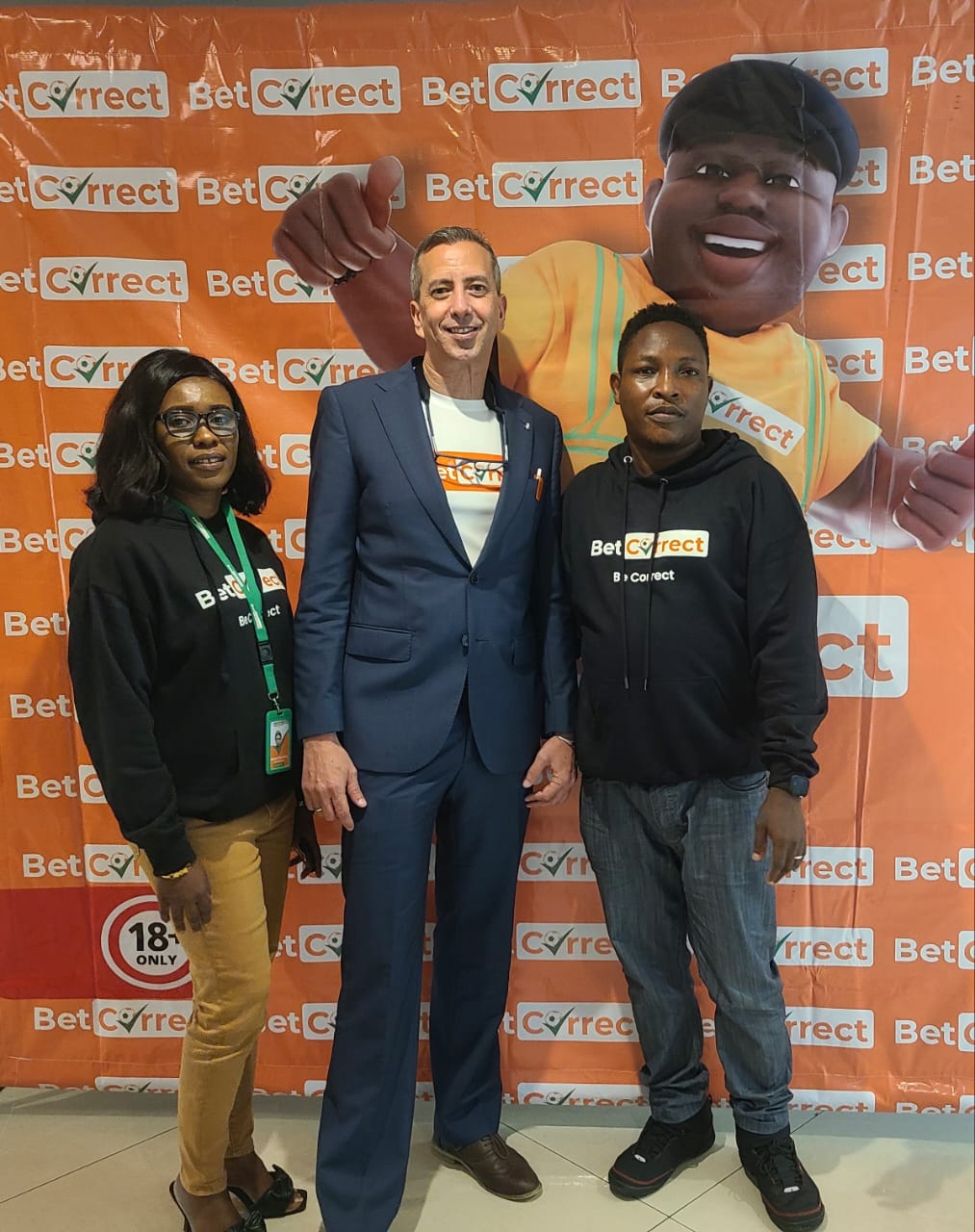 BetCorrect, an innovative online betting company, has launched operations in Nigeria. The company's Managing Director, Adriano Amadei, made the announcement at a press conference held Thursday, September 14, 2023.
During the event, Amadei expressed the company's commitment to revolutionising Nigeria's online betting landscape.
He added that the country's increasing appetite for fintech solutions and its burgeoning population catalysed its intent to play a significant role in its technological evolution, through this product.
BetCorrect's launch represents a significant milestone in a country where the demand for innovative online betting solutions and platforms continues to grow.
With new players regularly entering the market and exiting after hardly moving the needle, in terms of innovation, BetCorrect's strategy underpins its dedication to visionary-thinking and far-sightedness through two core elements: Artificial Intelligence (AI) and User Experience.
The AI-powered platform allows for personalised recommendations, anticipates player preferences, and ensures a safer and more responsible betting environment. Combined with an exceptional user experience, BetCorrect aims to create a platform where every user feels special.
The company acknowledges that partnerships with industry leaders are crucial to its success. By collaborating with like-minded organisations, it aims to extend its reach, leverage collective expertise, and deliver unparalleled value to its customers.
Adriano Amadei further emphasised the significance of having an exceptional team behind the venture, stating, "The strength of the team determines the height of our achievements. Each member of the team contributes their unique skills, knowledge, and passion, creating a synergy that propels us to succeed."
The press conference also featured key members of the BetCorrect team, including Ozioma Okonkwo, Head of Operations, and Adewale Adejuwon, Head of Marketing.
Ozioma Okonkwo outlined the company's vision to pioneer the ultimate digital betting experience across Africa, offering users a vast array of markets and competitive odds as well as cutting-edge features and services, with the aim of raising the benchmarks in product engagement and user satisfaction.
She emphasised BetCorrect's unwavering dedication to operational efficiency and excellence, validated by its continuous optimisation to ensure seamless and efficient services. With advanced technology, including encryption and AI-driven fraud detection, they are prioritising user safety and security as well as responsible gaming, ensuring a fair and transparent gaming environment.
Okonkwo also underscored the company's commitment to exceptional customer service delivery, with a dedicated team available 24/7 to assist users. Feedback is actively sought and acted upon, demonstrating a commitment to becoming a customer-centric organisation.
Adewale Adejuwon, Head of Marketing at BetCorrect, presented BetCorrect as a fun, playful, secure, and trustworthy brand that bridges the gap between customers' dreams and the chance to make them a reality through betting.
He explained that the company's marketing strategy is tailored to its target audience's needs and is rooted in a deep understanding of the audience's demographics, interests, and aspirations.
BetCorrect's target audience comprises primarily people aged between 18 and 44 in urban and semi-urban areas, with interests revolving around sports, music, entertainment, and comedy. Promotional offers align with customer aspirations and include "Refer A Friend" bonuses, enhanced odds, VIP experiences through event partnerships, and community engagement to foster social connections.
Adejuwon added that success stories and real-life testimonials will be regularly shared to showcase how customers have fulfilled their aspirations with BetCorrect, underlining the company's unique marketing approach and promotional offers.