British High Commision says it will announce electoral offenders, impose sanctions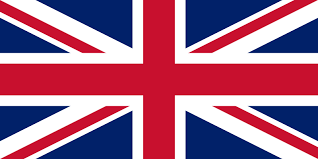 The British High Commission has said the United Kingdom Minister of State for Development and Africa, Andrew Mitchell MP, is ready to take action against those who were found to have engaged in or incited electoral violence during the just-concluded general elections in Nigeria.
The commission used the opportunity to announce that the UK was already collating names of perpetrators and would impose sanctions "including preventing people from obtaining UK visas or imposing sanctions under our human rights sanctions regime."
All these were contained in a statement made available to pressmen on Wednesday, March 22nd. The high commission said in the statement, "We can confirm that we are collating relevant information, with a view to taking action against some individuals."
The high commission, which said it deployed observers in six states, noted, "There were notable points of concern. Members of our observation mission personally observed violence, and voter suppression in numerous voting locations. We witnessed and received credible reports from other observer missions and civil society organisations of vote buying and voter intimidation, the destruction and hijacking of election materials and the general disruption of the process in numerous states including Lagos, Enugu and Rivers.
"In addition, we observed incidents of harassment of journalists. Freedom of speech and a free press is crucial for a healthy democracy, and journalists must be able to go about their work without being threatened.
"The UK is concerned by the use of inflammatory ethno religious language by some public and political figures. We call on all leaders not just to distance themselves from this kind of language, but to prevent those who speak on their behalf from doing so in this way.
"It is a testament to their commitment to democracy that many Nigerians were prepared to vote despite being faced with intimidation and hostility."
It, however, commended the Independent National Electoral Commission(INEC) for improving on its performance during the governorship and state Houses of Assembly elections on March 18th.