Buhari-115 foreign officers conferred with Ambassador-in-situ position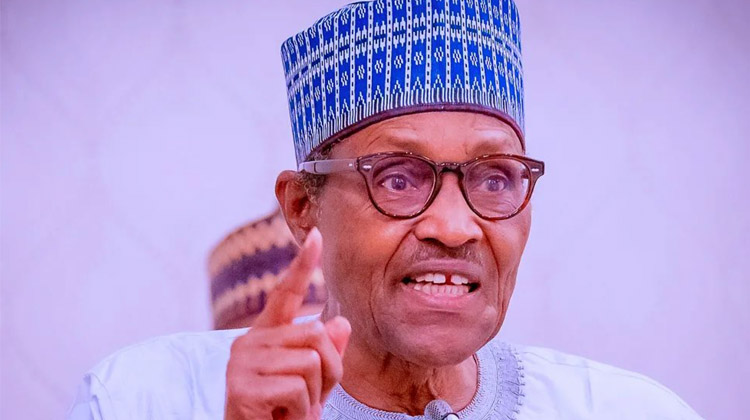 The President of Nigeria, Muhammadu Buhari, has conferred the title of Ambassador-in Situ to 115 foreign officers for their contributions to the nation's development and economy.
The Minister of Foreign Affairs, Geoffrey Onyeama, presented the letters of conferment on behalf of the President to serving Officers who have attained the rank of Deputy Director on Friday, February 3rd.
Onyeama, who represented the president, said that Buhari was recognising and honouring the Foreign Service Officers for their sacrifices, hard work and their role in attracting foreign investment and growth to the nation's economy.
He said that with their efforts in galvanising Nigeria's foreign policy and diplomacy Nigeria has excellent relations and at peace with every country of the world.
"It is a recognition of work done and achieved. Some of those who were honoured today are serving foreign officers, others are retired.
"So Mr President has decided to recognise all those who have attained a certain level in service, notwithstanding the fact that they are retired and also confer on them the title of Ambassador-in-situ.
"The sacrifice that is required of you to serve in different countries around the world very often for a relatively short period of time. And then you come back for three years and then go out again.
"Also, I very much appreciate the economic sector investments that you have helped to bring into the country.
"The role you play in consular services, looking after the interest of individual Nigerians around the world.
"And I always tell people, one aspect of our foreign policy and diplomacy that a lot of people take for granted and do not appreciate sufficiently is the fact that we have excellent relations with every single country on Earth," Onyeama said.
The newly appointed Ambassadors appreciated the President for the recognition which they said will spur them to do more in projecting the good image of Nigeria.
Mr Kabiru Musa, current Charge D'affaires, Nigerian Embassy in Libya said he would work more to deepen collaborations with host countries and facilitate engagements with Nigeria especially in security and economic development.
Musa who also gave the vote of thanks on behalf of the other recipients assured the government and people of Nigeria that they will give their all to deliver on the foreign policy thrust of the government, and the core mandates of the Ministry.
"I am extremely happy because this is what we all aspire to be. Because it is a mandate that we have, we will protect the image of Nigeria, protect its image.
"With the policy of the government to diversify our economy, we will look for investment.
"We have a lot of youth that are unemployed, so this is a good opportunity for us to work harder, and make sure that we get the necessary investors that will be interested in coming into Nigeria.
"We will also seek partnership and cooperation from the outside world, those that have experience and expertise, especially in the fight against insecurity that we are facing in the country.
"We have a citizen diplomacy, which means taking care of our brothers and sisters outside, so we are there for them," Musa said.
Amb. Ibiyemi Ajiboye-Roberts pledged to use her position to ensure Nigerians get better treatment in diaspora.
"Oh, I need to work harder. I need to put Nigeria on the world map in positive ways. I also need to, you know, make our citizens outside there feel more comfortable relating with us in the embassies abroad.
"We have to put in new policies to help strengthen the nation's policies, especially in terms of foreign affairs," Ajiboye-Roberts said.
Amb. Saidu Dahiru-Monhammed said that the Nigerian state has done a lot globally especially with a foreign policy centred on Africa, pledging commitments to making Nigeria's foreign policy to be at par with developed countries.
"This government under the leadership of President Muhammadu Buhari is already doing a lot and what we will do is to ask for more, because the Nigerian foreign policy has always been centred on our African brothers.
We are not doing badly, Nigeria is already doing well.There is a need for us to strengthen more on this relationship if possible.
"The most important aspect that I want is to see a foreign service that is at par with any country of the world that needs America or Europe or China. I want us to be at par with these countries," Dahiru-Mohammed said.