COVID-19:NCDC warns Yuletide travellers to be careful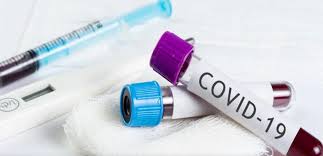 The Director-General of the Nigeria Centre for Disease Control(NCDC), Dr Ifedayo Adetifa,has predicted that Nigeria has not completely put the COVID-19 disease behind it as the country will likely see a relapse during the celebrations this year.
He predicted that Nigeria will likely see an increase in COVID-19 cases and a decrease in hospitalisation over the holiday season.
In an interview with The PUNCH newspaper, Adetifa claimed that the increase in travel over the holiday season might result in a direct rise in cases.
He said, "We are prepared to see that there may be a bump in cases just because of the increase in travel and the number of people returning. What we may not expect to see is an increasing number of people who are sick."
Adetifa expressed confidence that past vaccinations and COVID-19 infections would provide some degrees of immunity against the disease.
"The population has quite a bit of immunity due to vaccination, previous COVID-19 infection, or repeated COVID-19 infection. So. COVID-19 is not new. The Omicron is not new like it was in November (2021).
"If you look at our numbers, we haven't lost people for a while. Even if every single death is a great disaster for people's families or friends, it's not anything like the Delta variant when we had a big problem," he added.
Speaking further, he said the Omicron variant was the dominant strain in the country.
He said, "Omicron took over as the dominant variant in November and December last year, and it has refused to go anywhere. Other minor variants have emerged, but Omicron remains the most dominant."
The latest data from the NCDC showed that there were 266,283 confirmed cases of COVID-19 with 3,155 deaths, while the number of discharged cases stood at 259,640 as of November 18.