Dangote leads list of top 50 valuable brands in Nigeria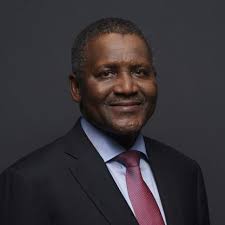 For the sixth year in a row, Dangote Industries Limited has been crowned the most valuable branding Nigeria
A brand and marketing firm, Top 50 Brands Nigeria, announced this ranking as part of its comprehensive 2023 Top Brands perception assessment.
The rating firm in a statement said: "Dangote got an impressive aggregate score of 86.2 on the Brand Strength Measurement (BSM) index, reinforcing its position at the forefront. The score reflects the consistent excellence of the brand.
"MTN remains a strong contender, securing a close second place with an 85 BSM index score. This year's third and fourth positions are secured by Airtel Nigeria and Globacom, both with BSM index scores of 77.9 and 77 respectively.
"Interestingly, this reaffirms the prominence of telecom brands, with three out of the top four hailing from this sector. Among the Top 10 brands are Access Bank, Zenith Bank, Coca-Cola, GTCO, and First Bank."
Globacom was adjudged the most popular brand following the outcome of a Top of Mind (TOM) survey, where respondents mentioned 10 brands that came to their mind or that they could easily recall.
This year's survey had as respondents Chief Marketing Officers and Head of Corporate Communications of major companies across the country.
Announcing the ratings, Top 50 Brands Nigeria said: "This annual top brand evaluation provides a qualitative, non-financial assessment of the value of leading corporate brands in the country. It gauges consumers' perceptions of brands and their impact on overall brand strength, using the Brand Strength Measurement (BSM) index—a model designed to assess a brand's ability to deliver on its promises from the consumer's perspective."