Davido reveals Wizkid, Dbanj record in his studio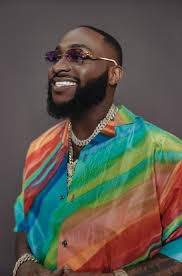 David Adeleke popularly known as Davido has revealed that fellow superstars like Wizkid and Dbanj record songs in the studio built for him by his father.
Davido released this update amidst the recent Old and new cats saga when he referred to Burna Boy as a new cat.
The superstar who recently released an album, 'TIMELESS', disclosed this in an interview with Million Dollar Worth Of Game Podcast. The musician believes then that his studio built by his father was the "BEST IN NIGERIA" then.
He said, "My dad built me the best studio in Nigeria. Wizkid, D'banj, I mean, everybody used to come there.
Davido who has also been in the controversy of old and new cats lately seems to be garnering more attention in his latest revelation about Wizkid whom he had said took Afrobeat to the height it is, before others like BurnaBoy follow suit.
He further reveals that School didn't allow him to take part actively in recording, even though he was better than those coming to his studio to do recordings as per the comments by his boys.
He said, "Funny enough, that time I wasn't even recording my music. As I said, I was learning sound engineering.
"So, I had people come over to the studio to record. I always give people ideas on how to sing hooks. And my boys started realising that, bro you are better than all these people.
"I was like, no, I'm still in school. They insisted that I should try. And I said, okay. The first song I recorded, blows up."
See link full interview below