Ekiti state first lady, minister, ask for strict punishment of GBV perpetrators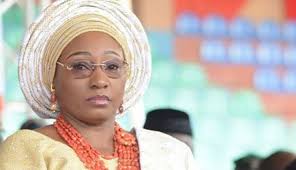 The Speaker of the Ekiti State House of Assembly, Olubunmi Adelugba and wife of the governor, Dr. Olayemi Oyebanji,on Monday,December 13th, carried the fight against Gender-Based Violence(GBV) to the next level.
They enlisted the support of traditional rulers, security agencies, judiciary, media and other stakeholders to reduce GBV in the state.
The Speaker and the governor's wife, who spoke on Monday, at a special plenary held at the Assembly chamber on prevention of GBV, said that the epidemic of rape and other forms of sexual offences must end in Ekiti State.
Adelugba said it was alarming and a cause for concern that despite a robust legislative and policy intervention in the state, gender-based violence, sexual and domestic violence continued unabated in communities across the state.
She, therefore, called for more vigorous and effective prosecution of sex offenders and other violators of GBV to end the culture of impunity and foster a culture of justice for victims as well as serve as deterrent for the offenders and potential offenders.
Adelugba, emphasised that GBV represents a crime against individuals, the society and humanity. She said that it is a battle that must be won to make Ekiti State safe for women, girl-children and other vulnerable citizens of the state.
The wife of the Ekiti state governor,Oyebanji, condemned GBV in Ekiti State, warning violators to retrace their steps, adding that the state government is campaigning against it. She said that the high cases of GBV in the state would be addressed in order for them to have a sane society.