India police reveals marriage scam run by two Nigerians, suspects arrested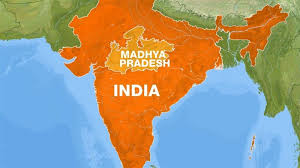 Two Nigerians have been arrested by the police in India for allegedly cheating several women on matrimonial applications.
The accused;, Alex, 30, and Ibeh, 45, were apprehended when a resident in the President Estate area of the country reported that she had lost money to them.
The police disclosed on Sunday, March 12th, that the accused posed as marine engineers and rich IT professionals to lure women on dating apps and extort money from them on the pretext of clearing customs fees for gifts.
Indian police said "The accused, Alex (30) and Ibeh (45), have been cheating women for months in the name of sending/receiving gifts. The matter came to light when a 24-year-old woman, a resident of the President Estate area, alleged she lost Rs 4 lakh."
A senior police officer disclosed, "The woman told us she met a man named Aman Arora on a matrimonial site. He said he was a marine in the UK. They started talking on WhatsApp and the man told her he was coming to Mumbai to meet her."
The police said the men worked with other gang members who were Nigerians, and cheated multiple women.
Searches were being made on them and their phones were being analysed to trace more victims.