INEC calls out political parties for abandoning peace accord
INEC expresses concern over violent spates that are arising at campaigns in various parts of the country despite the signing of the Peace Accord by the political parties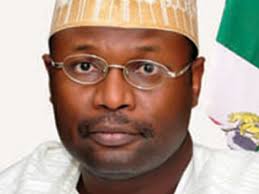 Precious Yusuf
The recent increase in incidents of violence at campaigns and growing resort to incendiary comments barely three weeks after signing the Peace Accord, had led the Independent National Electoral Commission (INEC) to express its concerns over the occurrence of violence at the ongoing campaigns.
The Commission said it would summon leaders of political parties for a discussion next week over the resort to violence.
INEC chairman, Prof. Mahmood Yakubu, raised concerns about the training of master trainers on technologies for the 2023 general elections in Abuja.
The main reason for concern being that it was barely 24 hours after the PDP campaign was attacked by suspected thugs in Kaduna State.
While describing the development as worrisome, Yakubu cautioned parties and their supporters to focus on issues relating to the country's development and steer clear of attacks on each other.
He noted that the violent acts were not only violations of the Electoral Act 2022, but also negated the voluntary commitment by all political parties and candidates to the letter and spirit of the Peace Accord.
Yakubu said: "As the Commission is working hard to ensure a credible process, reports of clashes among parties and their supporters are worrisome. So too is the reported denial of access to public facilities for parties and candidates in some states. Let me caution parties and their supporters to focus on issues and steer clear of attacks on each other.
"Parties, candidates and their supporters should not by acts of commission or omission further complicate the prevailing security situation in the country. A peaceful electioneering campaign is critical to the conduct of peaceful and credible elections.
"The Commission will continue to monitor the situation closely and will convene a meeting with leaders of political parties next week to discuss, among other issues, the imperative of peaceful campaigns and equal access to public facilities.
"In the same vein, the Commission will also meet with the security agencies under the auspices of the Inter-Agency Consultative Committee on Election Security (ICCES) next week."
Similarly, the Independent Shareholders Association of Nigeria (ISAN) has urged the political class to refrain from making unguarded utterances that might instigate each other and focus more on issues-based campaigns. According to the shareholders' group, such utterances are capable of disrupting economic activities and negatively impact the capital market.
At a press briefing to announce its seventh Triennial Delegates Conference and Gala Night slated for October 27, in Lagos, the Publicity Secretary, Hakeem Batula, said if the country is peaceful, the 2023 election will be free and fair while the stock market becomes stable to attract more investment inflow.
"ISAN seeks a good and enduring environment, particularly as we approach another election year. This is because there is a need to continue to protect the investment of our members and ensure the sustainability of listed firms."