Former Vice President Gen. Oladipo Diya is dead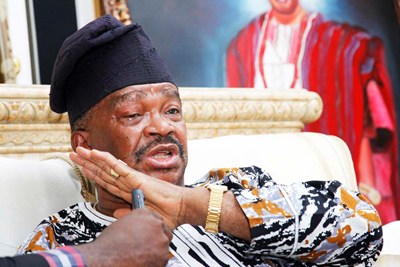 Nigeria has been thrown into mourning with the death of one of its prominent leaders, as former Vice President General Oladipo Diya has passed away at the age of 79. 
General Diya had an illustrious military and political career, during which he served in various high-ranking positions, including Chief of the General Staff under the military head of state General Sani Abacha from 1994 until his arrest for treason in 1997.
Born on April 3, 1944, in Odogbolu, Ogun State, General Diya had an accomplished military career.
Before serving as Chief of the General Staff, he held the positions of Chief of Defence Staff and Military Governor of Ogun State from January 1984 to August 1985.
Throughout his career, General Diya was known for his dedication to public service, his leadership qualities, and his commitment to Nigeria's progress.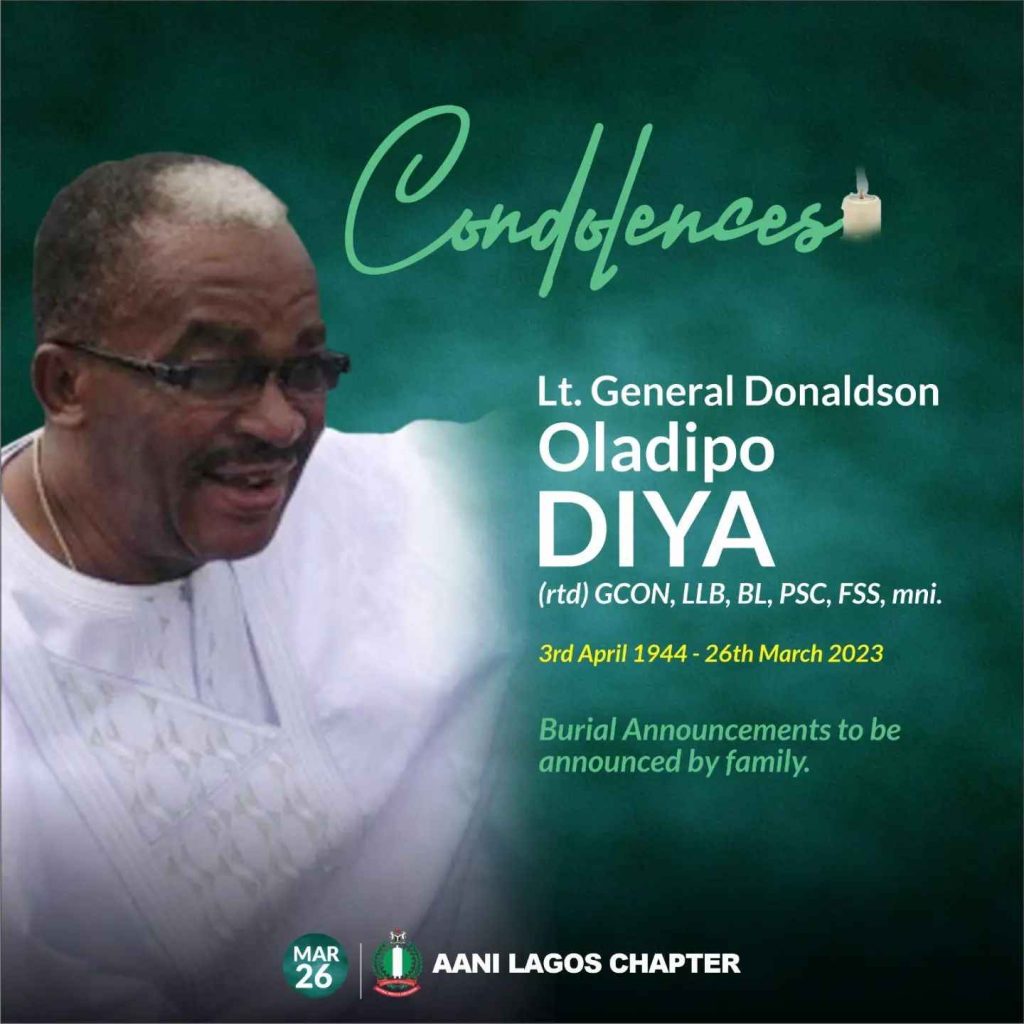 Announcement of General Diya's Passing
The news of General Diya's death was shared in a message that spread rapidly on social media. The announcement was signed by one of his children, Prince Oyesinmilola Diya, on behalf of the family. According to the message, Diya passed away in the early hours of Sunday, March 26, 2023.
The message from Prince Oyesinmilola Diya reads: "On behalf of the entire Diya family home and abroad; We announce the passing on to Glory of our dear Husband, Father, Grandfather, brother, Lt- General Donaldson Oladipo Oyeyinka Diya (Rtd) GCON, LLB, BL, PSC, FSS, mni.
Our dear Daddy passed onto glory in the early hours of 26th March 2023. Please keep us in your prayers as we mourn his demise in this period. Further announcements will be made public in due course.
Barrister Prince Oyesinmilola Diya, on behalf of the family."