Kyiv reports Russian strike destroys Odesa region grain hangar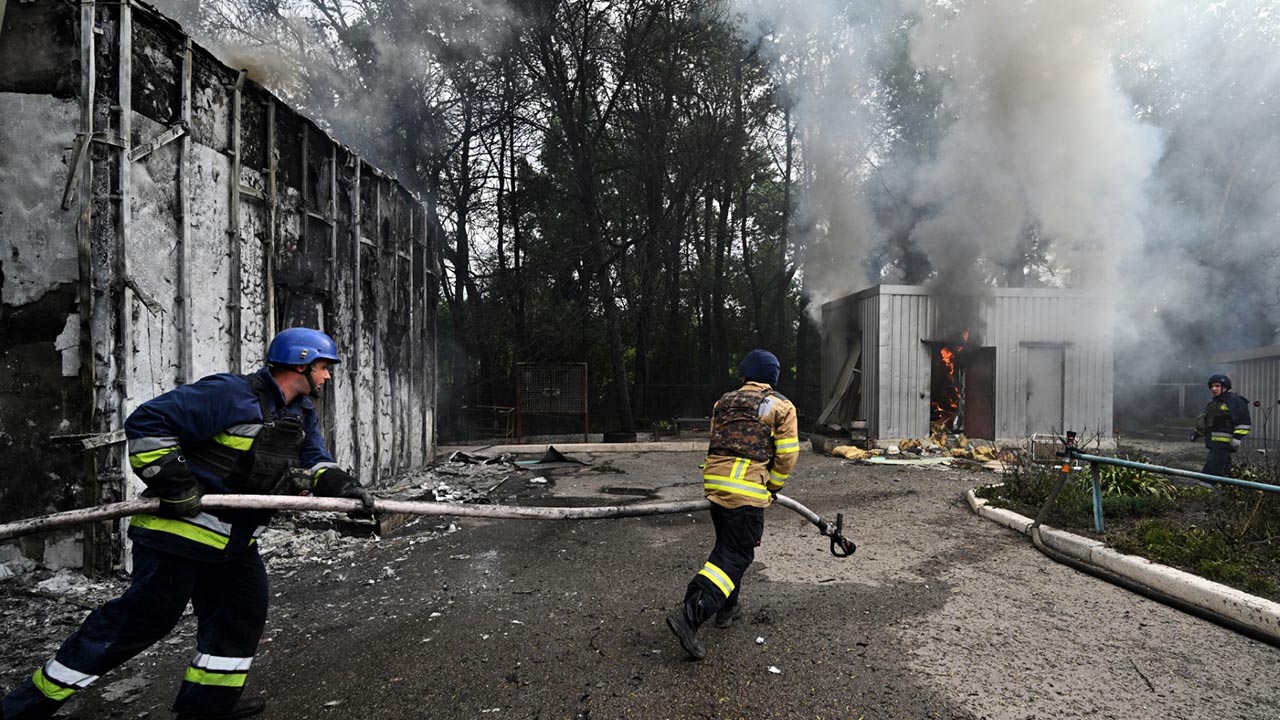 AFP
A Russian overnight drone strike on port infrastructure in Ukraine's Odesa region destroyed a grain hangar, Kyiv's military said on Monday.
"Tonight an almost four-hour attack by 'Shahed-136' drones was directed at the port infrastructure of the Danube" in the Odesa region, Ukraine's southern military command said on Telegram.
"As a result of the strikes, a grain hangar was destroyed, and tanks for storing other types of cargo were damaged."
Three of the Iran-made Shahed attack drones used in the attack were destroyed by air defenses, the military said.
"According to initial reports, about four workers of the port were injured, but the information is still being clarified," it said.
Attacks on Ukraine's Odesa region have increased since Russia pulled out last week of a key deal that had allowed the safe export of Ukrainian grain on the Black Sea.
Russian authorities then announced that they would consider any ships heading for Ukrainian grain ports on the Black Sea as military targets.
Kyiv has accused Russia of targeting grain supplies and infrastructure vital to any resumption of Ukrainian grain exports.