Obi says over 3M eligible students should be allowed to vote, get PVCs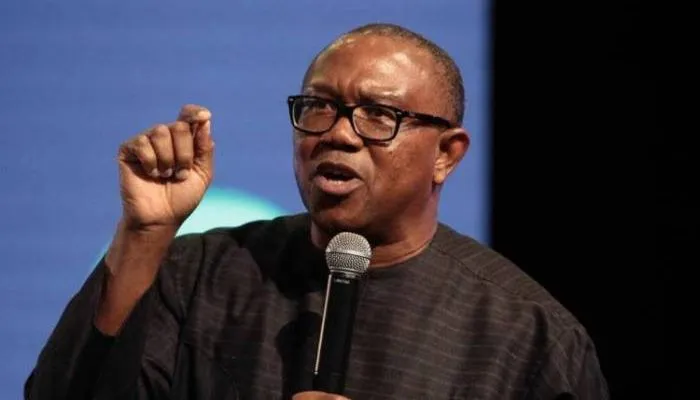 The presidential candidate of the Labour Party(LP), Peter Obi, has insisted that over three million Nigerian students who are eligible to vote in the forthcoming presidential election should be encouraged to take part in the exercise.
He spaid this against the backdrop of concerns being raised about the possibility of students missing out of the exercise because of their inability to get their Permanent Voters Cards(PVCs).
Obi expressed worries over the inability of some Nigerians in a few states, particularly in Lagos state to collect their PVCs.
The Presidential candidate expressed this concern while playing host to a delegation of Election observers from the European Union (EU-EOM), late on Monday, January 30th.
Obi while answering a question on the fate of about 3.5 million students that may not exercise their voting right if at least one week holiday is not given to enable them return to their area of registration, said " I am sure INEC will do the right thing. I am sure the universities will give them the break to go and vote.
"It is important because it is about their future. This election is about these young people and I'm sure they will allow them to go and vote. We will continue to mention it to them as we go along."
On the challenges being witnessed in some areas by voters in collecting their PVCs, Obi said, "For me now, what is important is ensuring that people collect their PVCs.
"There are some areas where people are still complaining that they are being denied their PVCs for one reason or the other. INEC must give them attention.
"But I must give INEC credit for extending the date for the collection of PVC but again I urge them to ensure that people collect their PVC. This election is very important to Nigerians. It is an existential election. We want all those that have registered to participate."
Also, the National Chairman of the Labour Party, Barrister Julius Abure, who equally spoke about the challenges said, "It is the young ones that bear the brunt of maladministration, so this election is about them.
"When the voter registration was ongoing, most of the University students were at home and they did their registration at home.
"Right now they are in School and if they remain in school during the election, it means they will be denied the opportunity to vote.
"So we are asking that a one week break should be given as a holiday to enable them to go and vote. You would have excluded them if they have their PVC and are not in the place where they can use it to vote.
"Generally, the country is insecure. We want the security to improve before and during the election because if security is not guaranteed we may have a situation where legitimate voters may be afraid to come out on the election days to vote.
"So, there must be assurances that security will be beefed up. So we need the security agencies, the commander in chief to continuously give assurances that security will be guaranteed on that day.
"And the security agencies themselves because we have had situations where the security agencies are being used to rig elections or create an enabling environment for elections to be manipulated or in some cases facilitate vote buying."
Earlier, the EU-EOM Chief Observer, Barry Andrews had told the party leaders that their visit was a routine one embarked for the purpose of interacting with leading presidential candidates and other stakeholders in the February 25th presidential election.
He said, "It is part of our work, we are having meetings with all the stakeholders in this very important election here in Nigeria. We have met with important participants including the Labour Party today. We also met with APC and PDP candidates.
"We also met with the minister of foreign affairs earlier today, the vice president, civil society and the media.
"What we are doing is trying to develop a picture of transparency, inclusivity and credibility of the election. And we will report that, two days after the election in a preliminary report in a press conference on the 27th of February.
"We are in the very early stages. We have been meeting and people have a collective sense of deepening the very root of democracy and we think we can play a part but we won't be making any conclusion until after the election."