Obi's campaign team decries attacks after Katsina rally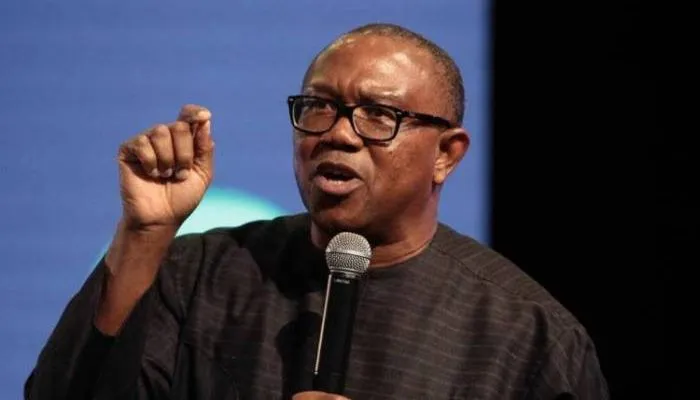 The Obi-Datti Presidential Campaign Council(PCC) has outrightly condemned the alleged attack on the campaign train of its candidate, Peter Obi, after holding a rally in Katsina on Monday, January 23rd.
The campaign team said the attack took place after Obi had met with women in a townhall and then held a rally at the Muhammad Dikko Stadium.
It had been reported that Obi took his campaign to Katsina where he promised to tackle hunger, insecurity and unemployment among other things that were ailing the country.
Obi and his campaign team, including his running mate, Datti Baba- Ahmed, told the crowd that they were ready to serve the country with all the strength in them if elected into the topmost position in the country.
He promised to fulfil all his promises to Nigerians, insisting that electorates should have faith in him and his party to further develop the country.
The campaign team however said Obi was attacked by some hoodlums on his way to the airport.
"On his (Obi) way to the airport, hoodlums attacked the car our candidate was riding in with heavy stones from his driver's side causing substantial damage to the vehicle.
"To the glory of God, Obi and other occupants of the car were unhurt.
"Subsequently, another set of thugs also threw stones outside the stadium which damaged several vehicles including that of our official stage crew," the campaign team narrated in a statement signed by its Head of Media, Diran Onifade, on Tuesday.
"The two incidents taken together make us suspect that the attacks may have been premeditated at the behest of desperate politicians who had been deluding themselves with the false claim that they had the North-West locked up but are now shocked by the show of force of the Obidient movement in the region," Onifade added.
While thanking the people of Katsina who came out to support Obi's campaign on Tuesday, the group called on security agencies to investigate the matter to forestall future occurrences.