PDP attempts to rescue Atiku's campaign
BoT set to look into PDP crisis and find lasting solutions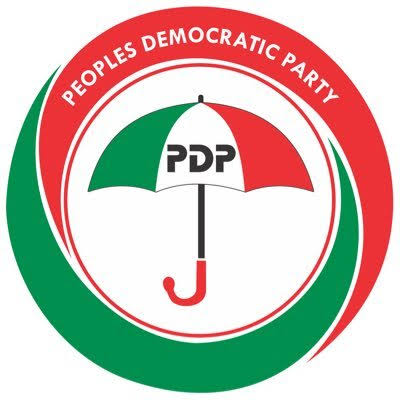 Precious Yusuf
The Peoples Democratic Party has set up a Board of Trustees(BoT) to look into the crisis that has been rocking the party.
According to reports from The PUNCH, this was part of a larger cause of action to save the campaign of the party's presidential candidate, Atiku Abubakar.
The reports said that this was a result of the continued feud between members of the party and loyalists of the Rivers State Governor,Nyesom Wike.
It was reported that the advisory body might ask the national president of PDP, Iyprchia Ayu, to resign as part of efforts to salvage the party from the crisis that was currently rocking it.
Nyesom Wike, Okezie Ikpeazu, Seyi Makinde, Samuel Ortom and Ifeanyi Ugwuanyi of Rivers, Abia, Oyo, Benue and Enugu states have since turned their backs on Atiku, insisting on the resignation of Ayu and his replacement with a southerner.
The immediate past BoT chairman, Senator Walid Jibrin, disclosed to The PUNCH on Monday that members of the board were truly disturbed as the crisis showed no sign of abating.
"There is a (BoT) meeting this week but I don't know the date yet. What we are interested in is that we must speak with one voice and stay with the party's plans and objectives to enable us to win the elections in 2023. We must encourage our members to rally other Nigerians to come out and vote for Atiku Abubakar and Ifeanyi Okowa," he said.
The BoT has the final say on whether Ayu would vacate the position despite calls for him to do so in the interest of the party.
Jibrin enjoined party organs to remain united even as he took a swipe at the National Working Committee over what he called the "division" in its fold.
"We must not allow division like we are now witnessing in the NWC. All other organs must understand that the party constitution is supreme. Once the NWC members accommodate loopholes in the administration of the party, the PDP is finished," he said.
A former member of the BoT in the National Assembly who did not want his name mentioned urged the party to uphold truth in all that they decided.
"We must not be afraid to speak the truth. We must speak truth to power, though not everybody will like it. Whatever will affect our chances of winning the elections must give way."
"Treat the South as equal partners in this project. Interpret or process this and draw your conclusion on whether I want Ayu to go or remain in office.
"I have just an issue to emphasise here. If the chairman is quoted as making a promise that if a northerner emerged as the party's presidential candidate that he will quit, what are we still talking about here?"
Although Ayu enjoys the support of over two-thirds of the members of the NWC as of now, there are chances things may change in the weeks ahead as five of the governors elected on its platform have vowed not to have anything to do with the Presidential Campaign Council unless Ayu is removed from office