PDP: Ondo chapter alleges soldier attack; ask for justice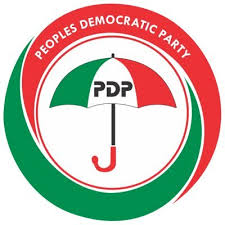 The People's Democratic Party(PDP) in Ondo State on Wednesday, January 11th, said its members in Idanre Local Government Area of the state had been attacked by alleged soldiers.
The party pointed accusing fingers at the lawmaker representing Idanre/Ifedore Federal Constituency, Mr. Tajudeen Adefisoye. They claimed he masterminded the attack on its members and the destruction of shops where members were holding a meeting.
Adefisoye, who is the Deputy Chairman of the House Committee on Army, had accused some PDP youths of attacking his convoy, last Saturday, in the town, injuring his supporters.
The PDP alleged that the invasion by the alleged fake soldiers was a reprisal attack by the APC lawmaker.
Reacting to the invasion, the Director of Media and Publicity of PDP, in Idanre council area, Mr Fasoranti Adeyemi, in a statement, said: "The military action started around 5:45 pm and lasted till 7:05 pm which resulted in the destruction of shops and property.
"No amount of threats and intimidation will stop Idanre/Ifedore from voting PDP candidates in February/March 2023 and from winning."
Reacting to the alleged invasion, the lawmaker, Mr Adefisoye, denied the allegations, saying he didn't bring soldiers to the town.
Adefisoye said: "I didn't bring soldiers to Idanre. It was the candidate of the PDP for the House of Representatives, Festus Akingbaso, and his supporters that attacked me.
"They destroyed my cars and the windscreen of my car was pierced by a bullet."
When contacted, the spokesperson of the Ondo Police Command, Funmi Odunlami, said the matter was under investigation.
Odunlami said: "We quickly moved in to ensure peace in the community as investigations have started with a view to apprehending perpetrators of such a dastard act.
"This is the electioneering period. You would want to bring in someone that will represent you. There is no justification for taking anybody's life.
"We will get to the root of the matter and ensure we get those involved arrested."