Police arrest 14 suspects over dearth of village head in Niger state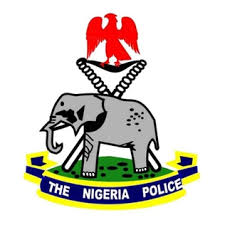 …..19 others for burning down police station
The Niger State Police Command has apprehended 33 suspects over the killing of the village head of Lambata, Alh Mohammed Abdulsafur, and the razing down of a police station.
14 of the angry youths had been reported to allegedly storm the residence of the village head two weeks ago and inflicted serious injuries on him and his younger brother, Ibrahim Mohammed, for reasons that could not be fathomed.
The village head was later confirmed dead in hospital, while his younger brother escaped with fatal injuries.
Police operatives, led by Area Commander Suleja, swung into action immediately to reveal the cause of the violence, conducting a house-to-house search during which some of the suspects were arrested.
In a statement released by a spokesman for the Police Command, DSP Wasiu Abiodun, the police said the suspects had made confessional statements over the incident.
The other 19 suspects were arrested for burning down Kafin-Koro Police Station in protest over the killing of Catholic Reverend Isaac Achi.
Police said,"During the protest, the rampaging youths conspired amongst themselves and invaded Kaffin-Koro Police Divisional Hqtrs with dangerous weapons such as sticks, stones, bottles, large quantities of PMS (petrol), and other weapons and, without any provocation from the police who were even ready to protect them for a peaceful protest, the youths proceeded to the station and set the Divisional Hqtrs building ablaze where four motor vehicles and ten motorcycles were burnt, including valuable public documents.
"During interrogation, the irate leader identified all the suspects who were part of the crime, and equally mentioned about 28 other suspects who are presently at large."