Presidential inauguration: security increased in FCT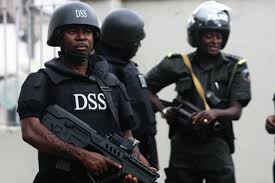 Ahead of the Monday, May 29th presidential inauguration ceremony, security operatives working on intelligence, have upped their ante.
Security agencies, especially the military high command have put security measures in place at all entry points into Abuja.
Vehicles entering into the capital city are properly screened by soldiers.
Giri, Gwagwalada, Karu, amongst others, have Nigeria's security operatives actively working.
It was rumoured on Tuesday that there was a Car bomb in front of Eagle Square on Tuesday night, but investigations revealed it was false.
FCT spokesperson who also debunked the rumour had said: "On Tuesday, May 23rd, 2023 at about 9.pm, a Coaster Bus heading towards the Nyanya axis from Wuse was noticed with burning flames underneath suspected to be due to a mechanical fault.
"The driver's attention eventually got close to the Eagle Square, by Shehu Shagari way where the flames increased. The occupants safely alighted before the fire razed down the bus.
"No life or personal effect other than the razed vehicle was damaged as the situation was aptly managed by Police operatives from the Central Police Station thereby curbing any form of escalation. Members of the public are therefore enjoined to disregard contrary and misleading narratives, emanating from malicious and misguided quarters even as the Command continues to intensify the Security of the Territory is this transitional period and beyond."
Meanwhile, Nigeria's secret police warned against unruly behaviours and non-adherence to protocols during presidential inauguration activities.
According to the spokesman of Department of State Services (DSS), Dr. Peter Afunanya, "It would be recalled that the Secretary to the Government of the Federation and Chairman of the Presidential Transition Council (PTC) on May 18th, 2023 held a World Press Conference during which he announced activities for the Presidential inauguration.
"The major highlight of the activities is the swearing-in of the President on May 29, 2023 in Abuja. On the same date, new Governors will also be inaugurated in most of the States.
"The Service is, however, aware of plans by subversive elements to disrupt the programmes in parts of the country. The aim is to undermine security agencies' efforts at ensuring peaceful ceremonies as well as creating panic and fear among members of the public.
"Based on these, citizens, the media and Civil Society Organisations are advised to adhere strictly to security and civil protocols during the events. They are also urged to shun fake news, false alarms, skewed reportage/narratives and sensationalism that may likely inflame division, tension and violence prior to and after the exercises.
"This is more so that such undesirable acts will serve no purpose other than destroying national unity and cohesion. Additionally, all unauthorised (and unaccredited) persons are warned to stay away from restricted and certain designated areas at the event venues.
"The Service reiterates its earlier call for the populace to remain calm and law-abiding. Meanwhile, it will continue to sustain collaboration with sister agencies to ensure successful inaugurations."