Private sector rises by four percent from February to March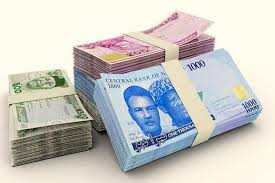 It was revealed that the Banks' credit to the private sector rose month-on-month (MoM) by N1.6 trillion or four percent in March to N43.06 trillion from N41.5 trillion in February.
However, credit to the government fell MoM by three percent to N27.5 trillion in March 2023 from N28.4 trillion in February.
Data from the Central Bank of Nigeria(CBN), Money and Credit statistics, released on Saturday, April 29th, showed that the credit to the private sector and the government resulted in a net domestic credit of N70.6 trillion during the period.
This represents a 0.56 percent MoM rise when compared to N70.2 trillion in February 2023.
Recently, the Minister of Finance, Budget, and National Planning, Zainab Ahmed, said Nigeria secured a World Bank facility worth $800 million as the first tranche of palliatives to be disbursed through cash transfers to about 50 million Nigerians, who belong to the most vulnerable category in the society, to cushion effects of a planned removal of petrol subsidy by June.
However, the International Monetary Fund(IMF), at the IMF/World Bank Spring meetings in Washington DC advised the Federal Government to widen the tax net to cut borrowing and thereby reduce its debt burden.
According to the Debt Management Office, DMO, Nigeria's public debt rose year-on-year by 17 percent to N46.25 trillion in December 2022 from N39.56 trillion in December 2021.