Richardson, Lyles lead US to 4×100 victory in Budapest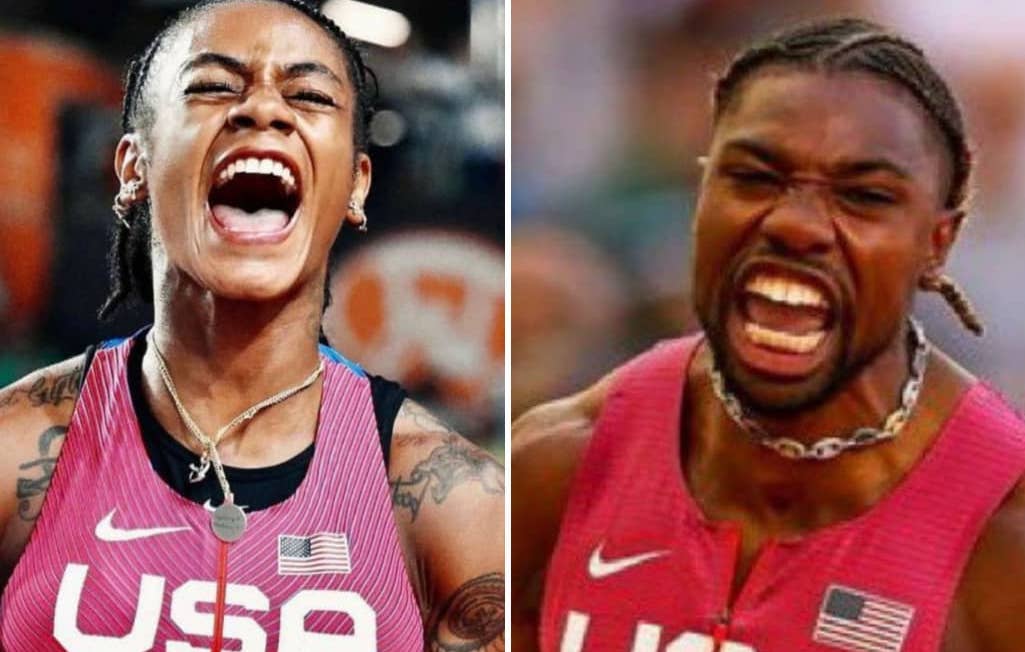 Sha'Carri Richardson and Noah Lyles led the United States to consecutive wins in the 4×100 after completing a sweep of the short relays at the world championships for the first time since 2007.
Lyles also attained a remarkable 3-for-3 championships which made him the first man since Usain Bolt in 2015 to win the 100, 200, and 4×100 at worlds.
Lyles, finishing the race in 37.38 seconds, celebrated his achievement by raising three fingers in the air. This gesture echoes Bolt's impressive feat of winning all three races at multiple championships and Olympic Games.
Lyles is set on replicating this success in Paris in 2024.
Richardson's successful performance in Budapest earned her two gold medals and a bronze in the 200-metre event.
The U.S. women finished the 4×100 relay in 41.03 seconds, edging out Jamaica by .18 seconds, while Britain took third place. Italy secured second place in the men's race with a time of 37.62, followed by Jamaica.
Despite the U.S. consistently having a strong group of sprinters, relay races have always posed challenges, particularly with baton passes.
Over the years, faulty exchanges have cost the US men victories in 12 world championships and Olympics since 1995. The women's 4×400 team also encountered issues during qualifying, resulting in disqualification.