Rivers gubernatorial election: Cole files complaint to Election Petitions Tribunal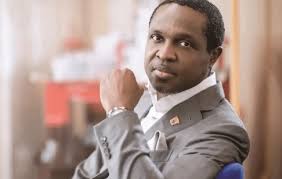 The All Progressives Congress (APC) in Rivers State, has confirmed through its legal representative, Dr. Godwill Dike, that the party has filed a complaint before the Election Petitions Tribunal sitting in Port Harcourt with regards to the March 18th, 2023 governorship poll.
Dike explained that following "difficulties" in accessing the Certified True Copies (CTCs) of materials used in conducting the election, APC used the online copies to file its petition.
This petition came after the supporters of the ruling Peoples Democratic Party (PDP) in the state had laid siege to the Independent National Electoral Commission (INEC) office along Aba Road since last Monday last week, protesting that all parties interested in filing petitions against the poll must jointly inspect the materials.
The situation led to a clash between PDP sympathisers and APC officials, including the party's governorship candidate, Tonye Cole, who was attacked by suspected thugs.
Cole had earlier vowed to challenge outcome of the exercise, saying it was a rape on democracy. He claimed that voters were intimidated, harassed and suppressed.
INEC declared the PDP candidate, Siminialayi Fubara, winner, saying he polled 302,614 votes to defeat APC's Cole, credited with 95,274 ballots. The SDP flag-bearer, Senator Magnus Abe, came a distant third with 46,981 votes.
Dike continued: "Just like I hinted you, those documents are also online. So, the party could still explore the option of getting online soft copies of the documents for its petitions.
"They are public documents. We can as well reapply and pay for the CTCs, and the authorities will issue us the true certified copies of the election materials, but at the moment, we filed with the online copies."