Seven-storey building collapses in Banana Island, search ongoing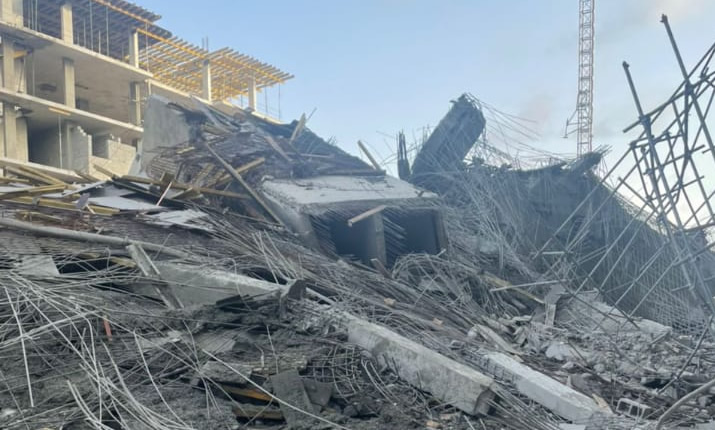 The state of construction workers in a seven-storey building under construction that collapsed in Banana Island, Ikoyi area of Lagos State, remains unclear as no fewer than seven persons have been rescued.
The incident happened on Wednesday, April 12th past 3. p.m. when the construction workers were still on duty and search is still on going for more survivors.
The Permanent Secretary of the Lagos State Emergency Management Agency, Dr Oluwafemi Oke-Osanyintolu confirmed the incident.
Also, a spokesperson for the Lagos State Fire and Rescue Service (LFRS), Amodu Shakiri, confirmed the incident.
Amodu said: "We got a call around 3:58 p.m. We are currently trying to ascertain the claim that no one was under the rubble."
The National Emergency Management Agency (NEMA) confirmed the incident and said it has mobilized a response.
It was learnt that while some of the workers at the site escaped unhurt with some sustaining varying degrees of injury, some other workers, who were unlucky, got trapped beneath the rubble of the collapsed structure.
In a bid to rescue the trapped victims, some eyewitnesses, including construction workers at the site of adjoining buildings within the premises, raised the alarm and alerted relevant emergency agencies who mobilised to the scene to commence rescue operations.