Uncertainty as delays rock PDP's NEC meetings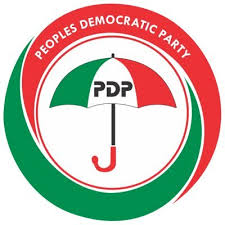 Concerns have risen as the Peoples Democratic Party(PDP) may not hold its National Executive Committee meeting due to the party's performance at the 2023 election.
This is due to the leadership crisis which has rocked the party which led to the suspension of the National Chairman of the party, Iyorchia Ayu, and saw to the ascension of Umar Damagum in the saddle in interim capacity. The leadership of the party was billed to convene a NEC meeting to chart a way forward.
With the PDP challenging the outcome of the February 25th presidential election, and Ayu awaiting the verdict of the Makurdi High Court in the appeal against his suspension from the party by his Igyorov ward chapter of the PDP, party leaders, particularly NEC members, have been waiting for Damagum to convene a meeting of the highest decision making organ of the party to bring them to speed on recent developments and the way forward.
However, the National Secretary of the PDP, Senator Samuel Anyanwu, in an interview with the press gave reasons why the Damagum-led NWC was yet to convene a NEC meeting.
He said, "The NWC is expecting a report of the performance of the party in the 2023 election from the Presidential Campaign Council. It is after this report comes to the NWC that we will study it and call for a NEC meeting."
The spokesman for the campaign council, Daniel Bwala, said, "I am not aware of anything related to that. I am presently working on my thesis, hence I have no knowledge of any development."
Also, the Director, Strategic Communications of the PDP Election Management Committee, Chief Dele Momodu, said, "I am not aware of this (submission of election performance report). I will let you know if I have any information."
The positions of Bwala and Momodu notwithstanding, a member of NEC and Deputy National Youth Leader of the party, Timothy Osadolor, said Anyanwu was right about the report, adding that the PCC needed to submit a document that would be deliberated upon at the NEC meeting.
He added, "The NEC meeting is taking time because a lot of reports, not just the election report, must be available. We need to know where we are at the Presidential Election Petition Tribunal as well."