Abuja Marathon begins on Friday with the EXPO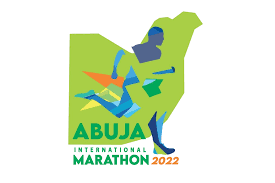 The lead-up activities for Abuja International Marathon slated for Saturday, April 29th, 2023, will begin Friday, April 21st with the Marathon Expo.
In a statement signed by the Race Director Olukayode Thomas, the Marathon Expo will start at The Pavilion beside International Conference Centre, opposite Radio House, Abuja
The Abuja International Marathon is the first of its kind in Abuja and FCT.
The race is in three categories, the 5km for the students, the 10km family run and the 42km for the elites and passionate runners.
Thomas said the Marathon Expo will start at 9 am and end at 6 pm daily. The theme of the EXPO is "Showcasing the best of FCT.'
Runners will collect their running vests, goody bags, Transpondants and running number at the EXPO.
He added that Seven-Up Bottling Company the Official Refreshing Company of the race has a lot of entertainment in stock for the runners and visitors at the EXPO.
There will be quizzes, games, music and prizes to be won.
Also, entertainers from the FCT Arts and Culture Department will be at the EXPO to entertain visitors and runners.
For those interested in FCT landmarks and tourist attraction centres, officials of the FCT Tourism Department will be on the ground to take them around the FCT with tour guides that will answer their questions.
About 50 foreign elite runners and 120 local elites have registered to participate in the race.
They will be joined by thousands of Nigerian runners that have registered to participate in the three categories.
Thomas urged Abuja, residents to come up in their thousands to cheer the runners as residents do around the world, "I will also appeal to residents and those that intend to visit Abuja over the weekend of April 29, that most part of the city will be closed to traffic on Friday, April 28, 2023, from 10 pm till 2.00 pm on Saturday, April 29, 2023.
"But I want to assure everybody that top security experts and members of the FRSC are working to provide alternative routes to residents.''
He said the gains of the Abuja Marathon far outweigh the few road closures, "We need to start telling our stories with activities like Abuja International Marathon. Abuja is a beautiful city no doubt but how many times have we showcased the city to the world? This is probably the first that Abuja will be beamed to the world for four hours. This race will show the best part of Abuja and its landmarks to the world for hours so let us all work with the FCTA to make the epoch event a huge success'' said Thomas.