Ad hoc staff in Plateau protest over 45 months unpaid stipend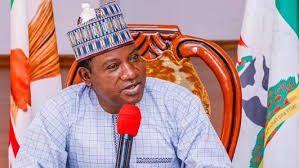 On Thursday, April 13th, ad hoc workers slowed activities at the Plateau State College of Health Technology, in the Pankshin Local Government Area of the state, over 45 months of unpaid salaries.
The workers barricaded the main gate of the institution at about 10am., and then displayed placards bearing inscriptions about their plight.
Their leader, who simply identified himself as Mr. Wambutda, said it was appalling that despite their plight, there are ongoing replacements of staff in vacant positions without the ad hoc staff being given any attention.
"The reason for the protest is the non-confirmation/absorption, ongoing replacement of workers and the non-payment of our stipend for 45 months.
"The protest is an opportunity to bring the attention of the government and other relevant agencies to the injustice and unfair treatment that we have suffered in the institution for the past years," he said.
The protesters made it clear that until their demands were met, they would continue with the strike action.
However, there is no official comment on the development as the Provost of the College, Dr. Fwangje is yet to speak on the issue.
But the Registrar, Paul Rabo, said: "I do not know why they protested. Let me find out."
Meanwhile, the State Ministry of Higher Education could not also comment as the Ministry has no commissioner and the Permanent Secretary, who is the acting head, could not be reached.