German Foreign Minister urges China to convince Russia to end war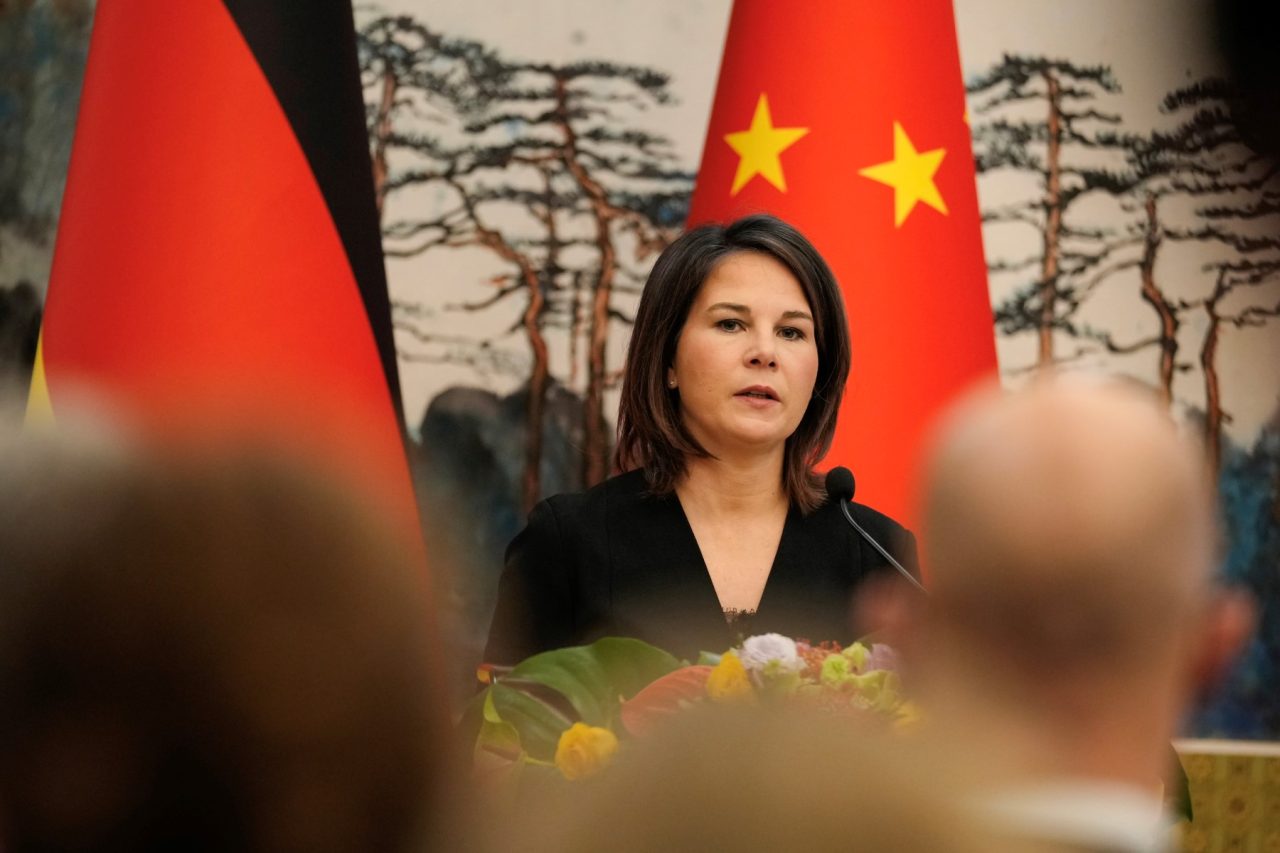 On Friday, April 14th, the German Foreign Minister, Annalena Baerbock, urged Beijing to ask "the Russian aggressor to stop the war" in Ukraine, saying "no other country has more influence on Russia than China".
"It is good that China has signalled its commitment to a solution but I have to say frankly that I wonder why the Chinese position so far does not include a call on the aggressor Russia to stop the war," she said at a joint press conference in Beijing with her Chinese counterpart Qin Gang after their meeting.
Baerbock said Chinese President Xi Jinping's recent visit to Moscow showed "that no other country has more influence on Russia than China".
"Just as China is successfully engaged in a peaceful settlement between Iran and Saudi Arabia we would like China to influence Russia to finally end its aggression and to participate in a peaceful conflict resolution," she said during her first trip to China.
Baerbock's visit comes a week after that of French President Emmanuel Macron and the head of the European Commission Ursula von der Leyen, who also urged Beijing — a close, traditional ally of Moscow — to play a greater role in resolving the crisis in Ukraine.
China says it is neutral on the issue and has never condemned the Russian invasion.
Baerbock also warned of a "horror scenario" in the case of "military escalation" in the Taiwan Strait, days after Beijing carried out military drills near the self-ruled island.
"A military escalation in the Taiwan Strait, which, as already mentioned, closes 50 percent of world trade every day, would be a horror scenario for the entire world," she said.
Baerbock also said she expressed concerns about limits on human rights and the receding space for civil society engagement in China during the meeting with her counterpart.
"I explained… in our bilateral talks that we are concerned that the scope for civil society engagement in China is continuing to shrink and human rights are being curtailed," she told reporters.