Adeleke says he's not anxious, Oyetola can contest appeal court results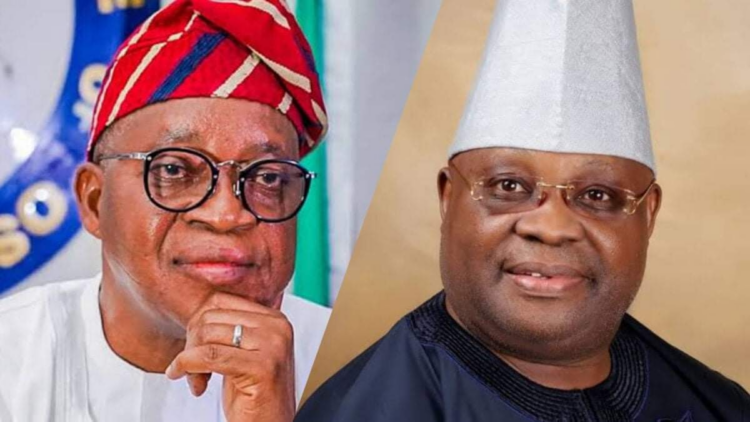 Governor of Osun State, Sen Ademola Adeleke, has said his predecessor Adegboyega Oyetola of the All Progressive Congress(APC) has the legal right to go to the Supreme Court to contest the ruling made by the appeal court if he so wishes.
He made this call during the Arise News morning show on Monday, March 27th.
On Friday, March 24th, the Court of Appeal in Abuja affirmed the election of Adeleke of the Peoples Democratic Party (PDP) as the governor of the state.
A three-member panel of the appellate court led by Mohammed Shuaibu unanimously overturned the earlier decision of the election petition tribunal which nullified the governor's victory in January.
Oyetola, however, in a statement by his media aide, Ismail Omipidan said there is solid ground to seek further redress at the apex court.
Adeleke, whilst reacting to whether he is anxious, said, "No, not really. If they want to go to the Supreme Court, they have the right to do that. So, I have my people on my side.
"And I also have God on my side. If they want to go ahead, it's their right to go ahead to the Supreme Court.
"Immediately after the news of the Appeal Court, I tried to reach out and called the former Governor Oyetola to let us forge ahead and move Osun forward.
"Although he has not called to congratulate me, I'm still hoping he will do that because we don't have any other state than Osun state here. So, I'm ready. My hands are open. Please, let's come together and move Osun state forward."