Benue state PDP chairman claims ignorance of Ayu's suspension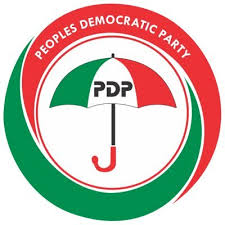 The Peoples Democratic Party (PDP) Chairman of the Benue State chapter, Isaac Mfo, has expressed that he has no knowledge of the alleged suspension of the party's National Chairman, Dr. Iyorchia Ayu, from the party.
Information making the rounds in the country on Sunday, March 26th, suggested that Ayu had been suspended by the executive council of PDP in Igyorov Ward, Gboko Local Council.
Mfo insisted that as the state chairman of PDP, he is "not aware of any such development."
Mfo said: "Nothing of such has come to my table, neither have I any knowledge of that (Ayu's suspension)."
Also, chairman of PDP in Gboko Local Council, Mr. Gbangson Adekwagh, was quoted to have said: "That is what people have kept asking me for the past few hours. But I don't know where that news emanated from."
PDP chairman in Igyorov Ward, Philips Karshi, in a viral video, on Sunday, read from a prepared script the suspension of Ayu from the party.
Karshi cited, among other sins of the PDP helmsman, anti-party activities, and his purported failure to vote during the last general elections.
The whole matter is coming on the heels of the National Working Committee (NWC) of PDP's referral of Benue State Governor, Samuel Ortom, to the disciplinary committee of the party.
Ortom, is a member of the the G-5 governors and integrity group of PDP that protested the emergence of Atiku Abubakar as the party's presidential candidate and is engaged in a cold war with Ayu.