CAN urges Adamawa people to remain calm ahead of re-run election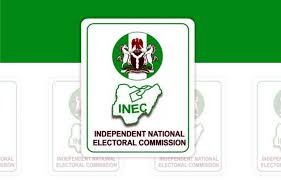 The Adamawa State chapter of the Christian Association of Nigeria (CAN) has appealed to the people in the state to remain calm and confident in the Independent National Electoral Commission (INEC) for the re-run election in the state.
On Sunday, March 26th, the chapter chairman, Rev. Stephen Mamza, made the call while briefing newsmen in Yola.
The News Agency of Nigeria (NAN) reported that the INEC had declared the governorship election held in the state inconclusive.
Mamza said that as Christian leaders in the state, they did everything possible by mobilising people to exercise their franchise based on trust and the promise made by INEC for a free, fair and credible polls.
"We, therefore, call on all to remain calm and to renew their confidence in INEC's independence and Professionalism for openness, transparency and fairness in handling the votes of the electorates as we set to go for a re-run.
"We are also calling with a strong voice on both the law enforcement agencies and the media not to allow institutional pressure and interference affect them as they try to give an unbiased and extensive security coverage of the process of voting, collation and tabulation of results."