AMCON official detained by EFCC over N120bn fraud in Arik Air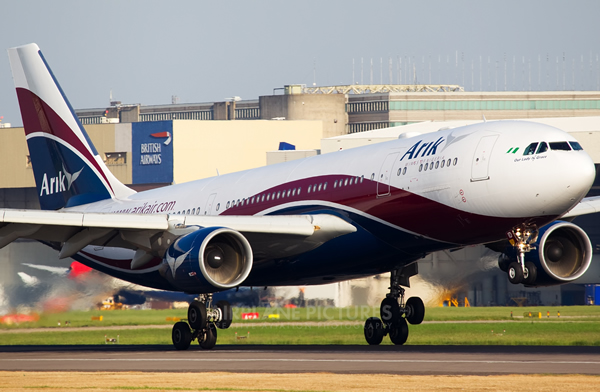 The Economic and Financial Crimes Commission(EFCC) has detained the Receiver Manager, Mr. Kamilu Omokide for allegedly misappropriating and diverting N120bn.
Omokide was appointed by the Assets Management Corporation of Nigeria for Arik Nigeria Limited.
It was learned that EFCC detained Omokide alongside one Captain Samuel Caulcrick was arrested on suspicion of the sale and tearing down of a $41m CRJ 1000 aircraft, which was operated by Arik Air.
Documents obtained by the media on Friday, June 16th, revealed that the detention of the two top executives was a sequel to a petition written by human rights lawyer, Femi Falana (SAN), who is a solicitor to Arik Nigeria Limited.
The petition detailed how there had been alleged financial fraud and sales of assets worth over N120bn.
The petition, addressed to the EFCC Chairman, and dated April 27th, read, "We are solicitors to Arik Nigeria Limited (hereinafter referred to as "our client"), on whose behalf and specific instructions we write you. Our client operates an airline in the aviation industry by offering air transportation services for passengers and cargo in Nigeria and has been in business since 2006.
"In compliance with an ex parte order of the Federal High Court, Lagos Judicial Division the Asset Management Corporation of Nigeria appointed a receiver manager to manage our client's assets due to its financial obligation to some banks.
"Pursuant to the said ex parte order, the said receiver manager has been overseeing the affairs of our client's assets pursuant from 2017 to date. In the course of running the airline business, the receiver has engaged in financial mismanagement, diversion of monies, sales of assets, and misappropriation of funds belonging to Arik Airlines.
The petition listed the details of the alleged diversion of money, sale of assets, and misappropriation of funds.