Asset declaration form presented to Buhari ahead of May 29th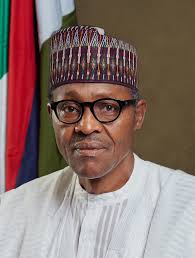 On Friday, May 26th, President Muhammadu Buhari, received an asset declaration form from the Code of Conduct Bureau at the State House.
The declaration form was given to Buhari at the Presidential Villa by the Chairman of the Code of Conduct Bureau (CCB), Muhammad Isa.
This is in accordance with a provision in the 1999 constitution of the Federal Republic of Nigeria that requires all public officers to declare their assets and liabilities upon taking office and at the end of their tenure.
They are also required to state all properties and assets acquired within or outside the country, with the value of the said assets in the currency of the country where the property is situated.
Declarants are required by law to state their assets and liabilities, including those of their spouses who are not public officers and children under 18 years of age, and submit the same to the Bureau within 30 days of receipt of the forms.
The president-elect, Bola Ahmed Tinubu, and his vice president-elect, Kashim Shettima, as well as members of the state assembly, newly elected governors, and their cabinet members are also expected to submit asset forms to the CCB.
"Failure to declare the assets may result in removal from office; vacation of the official seat in any legislative house, as the case may be; imposition of fine; disqualification from membership of a legislative house and from holding of any public office for a period not exceeding 10 years and seizure and forfeiture of any property acquired in abuse or corruption of office," according to guidelines published on the CCB website.