ASUU:UNIBEN lecturers refuse half salary for October
In the continuous tussle between the federal government and ASUU,lecturers of UNIBEN have refused to collect salaries paid on pro rata basis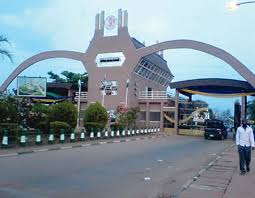 Lecturers of the University of Benin(UNIBEN) refused to accept the pro-rata salary paid to them for the month of October.
The lecturers who are members of the Academic Staff Union of Universities (ASUU), UNIBEN chapter, on November 16th said that the Federal Government's action concerning the half salaries paid lecturers for October is an onslaught against intellectuals.
Whilst complaining about the affront aimed at demoralising the workforce in the Universities and preparing the ground for the eventual destruction of the system, the lecturers stood their ground against the half salary being paid to them.
The aggrieved lecturers, during a peaceful rally within the institution's campus in Benin City, Edo State led by ASUU Chairman, UNIBEN Chapter, Ray Chikogu and Secretary, Success Abusomwan, accused the Federal Government of systematic destruction of the Nigerian University system by withholding of the salaries of University intellectuals for the month of March to September 2022 and still refusing to pay them fully after they called off the strike.
Chikogu, who expressed disappointment with the President Buhari government, said: "This atrocious course of action by the Federal Government is clearly borne out of unpatriotic and selfish intent, without any consideration for the growth and development needs of this nation."
"In the end, the Federal Government is seeking to abdicate its responsibility towards the provision of free, quality and accessible education to ordinary Nigerians, against the dictate of the Constitution of the Federal Republic of Nigeria."