Chairman House Committee on Sports lauds Falcons, tasks team to win trophy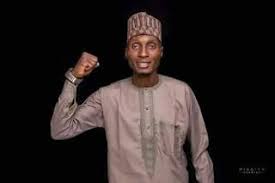 The newly-appointed Chairman of the House of Representatives Sports Committee, Honourable Ekene Adams Abubakar has congratulated Super Falcons for qualifying for the knockout stage of the FIFA Women's World Cup.
The coach Randy Waldrum girls played out a goalless draw against the Republic of Ireland on Monday to set up a mouth-watering clash against England.
He described the Female National team the Super Falcons as a beacon of hope for not only Nigeria, but the African continent, while charging the girls to go all out and bring home the trophy.
While commending  the team's  impressive  performance  at the going FIFA Women's World Cup in Australia and New Zealand,  he urged them  not to rest on their oars until they secure the ultimate price
"Congratulations Falcons, we are so proud of you. We are solidly behind you, please don't relax until you get to the finals and God willing win the trophy. You have lifted the spirit of millions of Nigerians, so don't relent until victory is secured."
Meanwhile, the proposed Sports stakeholders meeting scheduled for Thursday, August 3rd in Abuja to chart a new course for Sports will get a new date owing to an upcoming labour strike
According to the accomplished Administrator and former General Manager of Remo Stars, the meeting will be attended by Presidents of all the 36 Sports Federations, The Nigerian Olympics Committee, Premier League Club owners, Nationwide League and other league boards, NFF, Referees, Ex Internationals, players Union, The National Institute for sports, Former Sports Minister, coaches, Lottery Board, EFCC, ICPC, and Corporate organizations.
Also expected at the events are the Nigerian Olympians Association, the Nigerian Police Force, Medical Practitioners, the Federal Inland Revenue Service, the Ministries of Youth and Sports, Finance, Budget, and National Planning, the Nigerian School's Sports Federation, the Sports Writers, and veterans amongst others.
He assured that the meeting will set the tone for a robust, renewed policy direction for Nigerian Sports as well as seek areas of mutual benefits in the best interest of Nigerian Sports.
Honourable Abubakar assured that the era of bickering, bitterness, and working at cross purposes was over.
"We should all come together to forge a new direction for our sports. We have to work together with the Executive Arm of Government and all stakeholders to actualize our collective dreams. Sports can only thrive when there is peace and harmony among the stakeholders. Sports Unite us as a people, so we should deploy them to foster peace, unity, progress, and development of our great country. Having played the game to the highest level, and administered it as a club owner, I feel the pains of all stakeholders. Let's put past bad experiences behind us and focus on a bright future. We are not doing the youths any good if we don't put the interest of the country first. We need to rally round each other to make things work well for everyone" he said