Chief Whip, Kalu, says Igbo presidency not feasible in coming election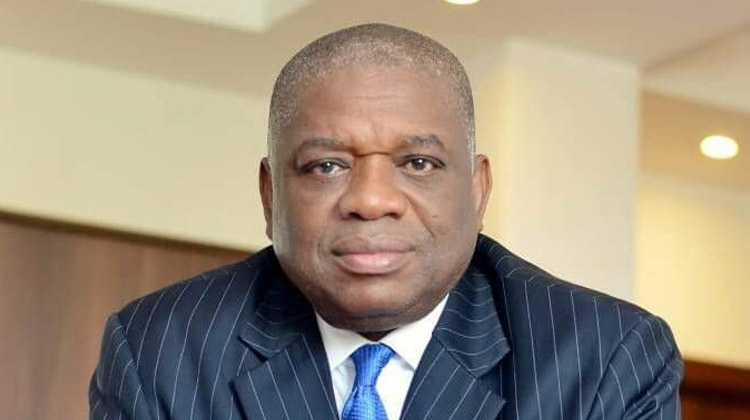 Chief Whip of the Senate, Orji Kalu, on Wednesday, February 22nd, spoke on the forthcoming presidential election and said Nigerians were not ready for an Igbo leader.
He made this statement while speaking on the 2023 general elections in a Channels Television programme, 'The Verdict' on Wednesday.
The former governor of Abia State said Saturday's presidential election would not be the best outing for the Igbo people despite having one of the popular candidates, Peter Obi of the Labour Party, as their son.
Kaly is an APC Senator representing Abia North Senatorial District and he emphasised the need for the region to amass bulk votes from five other regions out of the remaining six to be victorious.
Amongst the 18 presidential candidates vying for the topmost position in the country, there are a number of contestants from the Igbo extractions.
Dismissing the chances of Obi emerging victorious in the polls, Kalu said "I'm well-experienced; I ran for President in 2007 and I'm not sure Nigerians are not yet ready for a President of Igbo extraction.
"I'm not sure because I have tried to nose around that. We have five other regions to come up with and I am not sure.
"The people of the South-East are the best professionals but not the best politicians.
"We do politics with emotions and I want Igbos to stop doing politics with emotions; I want Igbos to do practical politics," he added.
Speaking on the candidate adopted by the People Democratic Party(PDP) aggrieved governors popularly known as G5, Kalu said they are silently working for the victory of the presidential candidate of the All Progressives Congress(APC), Bola Tinubu.
However, the comprising Governor Nyesom Wike (Rivers), Samuel Ortom (Benue), Seyi Makinde (Oyo), Okezie Ikpeazu (Abia), and Ifeanyi Ugwuanyi (Enugu) have not openly declared their support for any presidential candidate few days to the elections despite welcoming the candidates who come into their state for campaigns.
Recently, it had been hinted that Ortom suggested he would be interested to work with the candidate (Obi) endorsed by a former President of Nigeria, Olusegun Obasanjo.
"The G5 came together and they are working together and I don't even believe the governor of Benue State, possibly, he just wants to use that (endorsement) to win an election because the G5, from inside sources, have made up their minds that they are not going to work for any other person than Senator Ahmed Bola Tinubu, the presidential candidate of the APC," the lawmaker maintained.
He further expressed confidence that Tinubu will win with a landslide victory in Abia State and the Igbo-dominated zone.