Chrisland School to conduct independent autopsy to ascertain cause of Whitney's death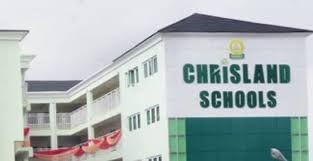 The Coroner Magistrate, Olabisi Falana, who is presiding over the case of Chrisland School Ikeja student,Whitney Adenirans, death has approved the school's application to carry out an independent autopsy.
Fajana, disclosed this on Tuesday, April 4th, when she ruled on the application of the school seeking samples and materials to carry out an independent evaluation of the autopsy report conducted by the Lagos State Government.
She also ordered that the parents of the 12-year-old pupil of Chrisland International School Limited, Whitney, who died on February 9th, 2023, during the school's inter-house sports activities at the Agege Sports Stadium, will testify before a Coroner's Inquest at the Ogba Magistrate's Court on April 17th.
This is just as the coroner granted the school's request to consult an independent pathologist in the bid to ascertain the true cause of the pupil's death.
The state government had on February 13th ordered a coroner's inquest to establish the cause of Whitney's death.
On March 2nd, the government announced that the autopsy carried out revealed that Whitney died as a result of Asphyxia and electrocution.
The coroner's inquest was then fixed for April 4th to commence the hearing.
But on April 3rd, the school sought an order from the court to be supplied with and have access to some items from the Chief Medical Examiner of the Lagos State University Teaching Hospital or a relevant officer to enable the school to consult with an independent pathologist.
The state counsel, Akin George, did not oppose the application and the magistrate adjourned the ruling on the application till April 4th.
When the matter came up on Tuesday, Magistrate Fajana granted all the requests of the applicant.
She ordered that the Chief Medical Examiner of the Lagos State University Teaching Hospital should supply all the listed items to the applicant's pathologist's laboratory on the day of the forensic consultation.
Fajana ordered that the consultation should be under the supervision of the CMD or relevant officer.
Others to be present are the parents of the deceased.