Dangote, with $15.6bn, named richest man in Africa by Bloomberg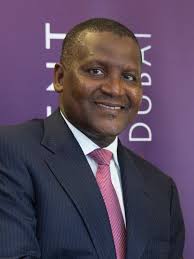 President of Dangote Group, Aliko Dangote, has kept his spot as the richest man in Africa according to Bloomberg Billionaires Index(BBI)
Dangote emerged at the top of the list in Africa despite the volatility of Nigerian currency against the dollar.
Bloomberg, in its daily top billionaire lists released on Tuesday, revealed that Dangote now had a wealth index of $15.6 billion and he topped other Africans in the Index.
Other Africans listed in the latest top 500 world billionaires for the year 2023 include Johann Rupert and family of South Africa, now worth $13.3 billion, while Nicky Oppenheimer of South Africa, Nassef Sawiris of Egypt, Natie Kirsh of South Africa, and Naguib Sawiris are also worth $9.0 billion, $7.47 billion, $7.37billion and $5.93 billion respectively. These are the only five other Africans that made the list.
Ellon Musk and Bernard Arnault are the top two richest in the world with $219 billion and $194 billion, respectively, in their kitties, while Jeff Bezos and Bill Gates followed respectively with $151 billion and $130 billion. Larry Ellison was the fifth richest with $130 billion on the world's billionaires' chart.