Don Brymo Uchegbu passes on in his sleep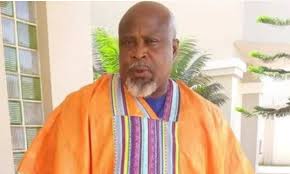 Veteran Nollywood actor, Don Brymo Uchegbu, has passed away in his sleep.
56-year-old Uchegbu, who has been featured in many movies, reportedly died on Thursday.
In a Facebook post on Thursday morning, a colleague of his, Mayor Ofoegbu, the actor from Anambra State, confirmed his unfortunate demise.
According to the post, he peacefully passed away during his sleep.
The post conveyed the following message: "Yesterday evening, I shared these words on my WhatsApp status.
"My dear friend, my confidant, Don Brymo Uchegbu, has peacefully departed in his sleep.
"This morning, I received the heartbreaking news and sought confirmation from his family. Oh, Don Brymo, my dear companion. It's truly difficult to bid you farewell.
Don Brymo who is popular for his roles in movies like Ikemba, and Ritual of Vengeance amongst many others is the latest addition to the Nollywood actors who have died in the space of two months.
Burial arrangements would be announced by his family in the coming days.