Macron shows interest in keeping Mbappe in PSG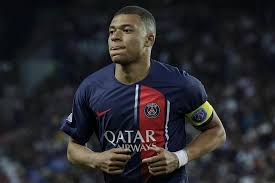 President of France, Emmanuel Macron, declared on Wednesday, June 14th, that he would "try to push" for Kylian Mbappe to stay at Paris Saint-Germain(PSG).
Macron, who was being questioned by a young PSG fan on the sidelines of the VivaTech exhibition in Paris, said he had "no scoop" on the future of Mbappe.
"But I will try to push for" the France captain to stay, Macron continued in a light-hearted exchange.
Mbappe's future at PSG is in serious doubt after the striker let on to AFP that he had never discussed extending his contract with the club beyond next year.
Mbappe and his entourage spoke out the day after he sent a letter to the club confirming he would not take up an option to remain at the French champions until 2025.
That immediately raised the specter of the 24-year-old forward, one of the most coveted players in world football, following Lionel Messi out of Parc des Princes this summer because if Qatar-owned PSG does not cash in by selling him now, he could leave for nothing at the end of next season.
Should Macron talk with Mbappe, it would not be the first time the pair have brought up his future in the Paris club.
Last year, Mbappe made the startling revelation that he had talked over his potential transfer to Real Madrid with Macron, saying he appreciated the "good advice" of the French president, who wanted the PSG star to stay in France.