I will devolve power if voted in-Atiku promises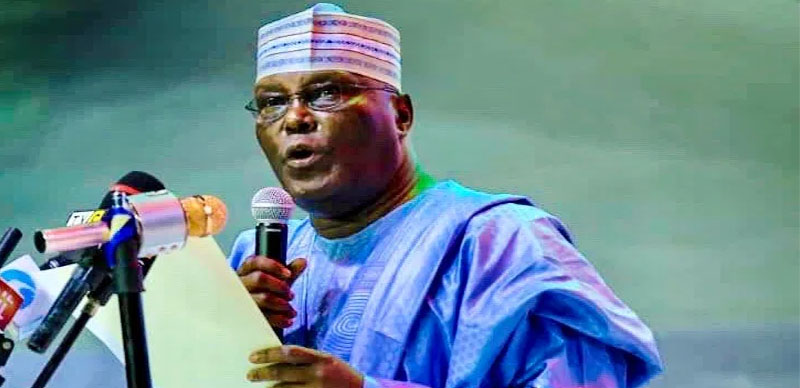 The presidential candidate of the Peoples Democratic Party(PDP), Atiku Abubakar, has promised the Niger Delta people that his administration will devolve and decentralise powers from the centre and restructure Nigeria if he is elected as president of Nigeria.
Atiku, said this while speaking at the campaign rally of the PDP in Yenagoa, Bayelsa State, on Monday, January 23rd, noted that the people of the region had been clamouring for resource control and the restructuring of the country and that his government, when elected, would accede to their demands.
He reiterated the implementation of his five-point developmental agenda for the nation, which he listed as the unification of the country, tackling insecurity, the economy, ending the strike in universities, and restructuring.
He said, "I promised to tackle insecurity. Here in Bayelsa State, you have faced a number of security challenges. You have lost so many people due to breaches of law and order. I promise I will restore security in this country.
"We proposed to restructure this country. You people in the Niger Delta need more restructuring than any other part of this country. We will give you more resources and more power to deal with your problems. You don't have to always start begging the Federal Government."
In his remarks, the Bayelsa State Governor, Douye Diri, said Atiku was the only presidential candidate who had pledged to give the Ijaw people, and indeed the Niger Delta, restructuring and so he should get the support of the people.
Diri said partly, "Now, the only candidate who has keyed in and who has talked about what the Ijaw people want and what the people of Bayelsa want is Atiku; we have been talking about: resource control, Atiku is the only candidate that has talked about the restructuring of this country. Therefore, Atiku and the PDP are the only candidates and parties for which the Ijaw people will vote."