Ooni of Ife stands against human trafficking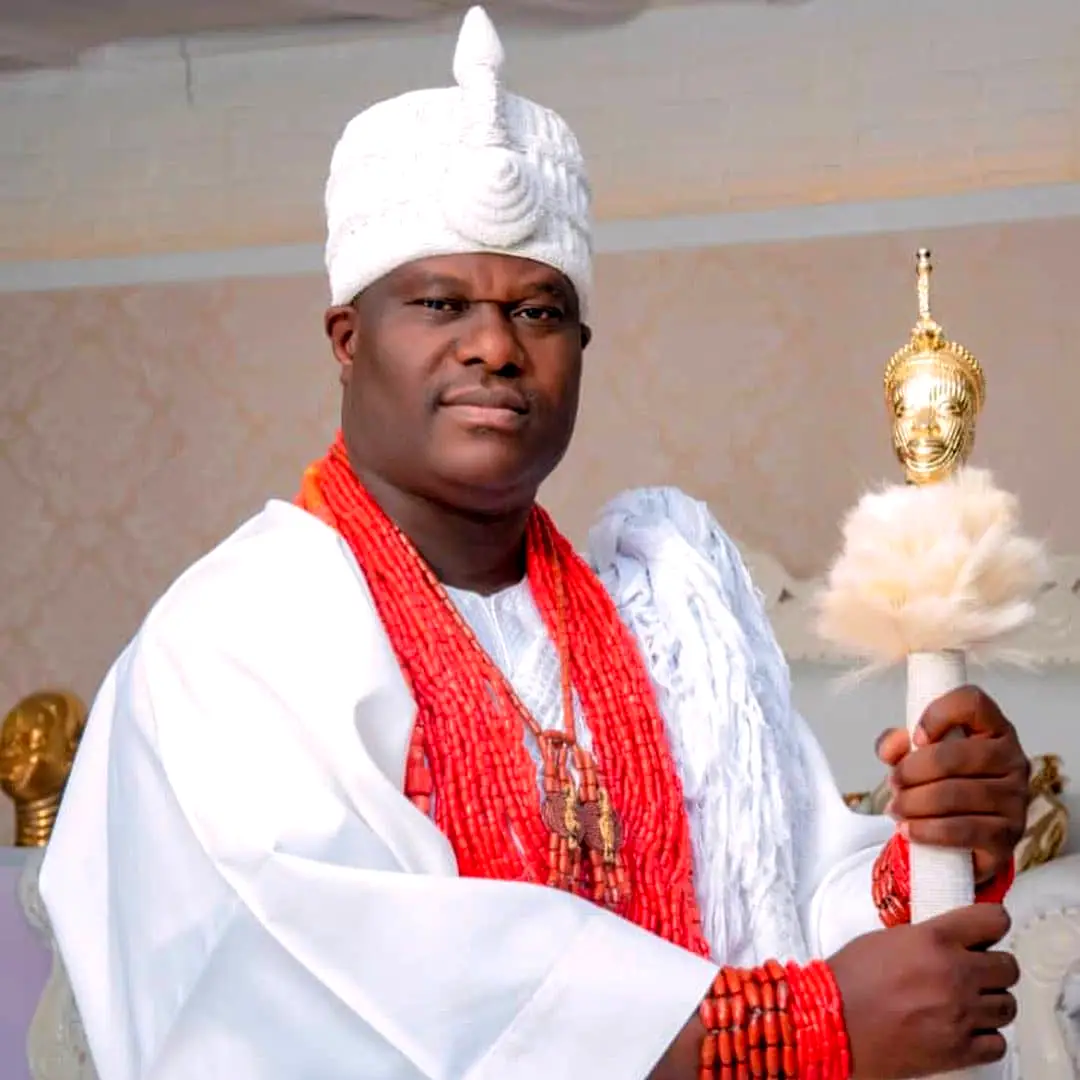 The Ooni of Ife, Oba Adeyeye Ogunwusi, on Monday, January 23rd, called on the government to look into reforms and map out efforts with stakeholders to put an emphatic end to human trafficking, especially of the girl-child.
Oba Ogunwusi made his stand on the issue clear at a press conference to mark the #SayNoToSlavery campaign being championed by Damilola Falomo, a victim of human trafficking.
Falomo, who was trafficked to Oman six years ago, through her foundation, is leading the campaign against human trafficking, especially of the girl-child.
The campaign tagged #SayNoToSlavery is targeted at students of secondary schools across Ogun state.
In his address, the Ooni, who spoke through Sanni Omogbolabo, the mother of culture in Ife, said: "Over the years, I have taken it upon myself to fight this scourge to a standstill, and through the Queen Moremi Ajasoro Initiative, see to the overall growth, wellbeing and development of our children.
"I believe in addressing human trafficking and slavery amongst our people, as attention should not only be called to it only on days set aside to celebrate the day, but rather, concerted efforts towards engaging key stakeholders; as often as possible.
"To this end, a nationwide campaign on putting an end to human trafficking and slavery is been anchored by the Queen Moremi Ajasoro Initiative and thousands of girls and women were recipients of the Queen Moremi Ajasoro Initiative Entrepreneurship Grant.
"No doubt, if the girl-child is neglected in society, it might destroy the entire nation. These girls will then be exposed to all manner of social vices."
"I hope that both the public and private sectors will continually invest in the girl-child for sustainable development in the country.
"If we don't invest in the girl-child, we are not investing in our nation.
"For me, the education of the girl-child remains paramount. Every girl child should have more opportunities to go to school, and that is why the Queen Moremi Ajasoro Education Grant was set up to help indigent students."