Iceland capital area feels swarm of quakes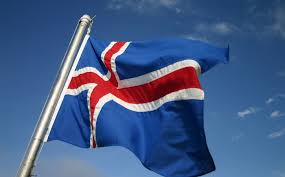 AFP
Some 1,600 tremors have been recorded in the area around Iceland's capital Reykjavik, signaling that a volcanic eruption could be imminent, the country's weather office said Wednesday.
The Icelandic Meteorological Office (IMO) noted that the earthquakes began around four pm (1600 GMT) on Tuesday beneath Mount Fagradalsfjall, which rests atop a volcanic system and where two eruptions took place in the last two years on the Reykjanes Peninsula, Iceland's southwestern tip.
"Roughly 1,600 earthquakes have been measured and the largest earthquakes have been felt in the capital area," the agency said in a statement, adding that continued seismic activity can be expected during the day.
Four of the tremors had a magnitude over four, which is considered a light quake.
The seismic activity also prompted the agency to raise its aviation alert from "green" to "orange".
The color code is designed to inform the aviation industry of the risk of an eruption.
While no "eruption tremor" had been observed as of yet, the likelihood of one occurring "within the coming hours to days" had increased.
Iceland is Europe's biggest and most active volcanic region.
The North Atlantic island borders the Arctic Circle and straddles the Mid-Atlantic Ridge, a crack on the ocean floor separating the Eurasian and North American tectonic plates.
Lava spewed out near Mount Fagradalsfjall, 40 kilometers (25 miles) from the capital Reykjavik, in both 2021 and 2022, drawing hundreds of thousands of visitors to catch a rare glimpse of an active volcano.