INEC says members of ICT department have no political affiliation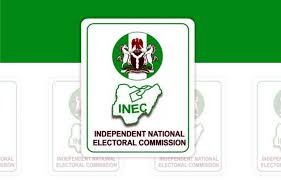 …denies stories of appointing former Lagos commissioner as ICT head
The Independent National Electoral Commission(INEC) has completely denied news going around that it appointed a former Commissioner in Lagos State, Femi Odubiyi, as its head of the Information and Communications Technology(ICT) department.
The commission debunked the story following the claim of a chieftain of the Peoples Democratic Party(PDP), Chief Bode George, that the former commissioner was made INEC's ICT head.
In a statement on Sunday, March 12th, the former Deputy National Chairman of the PDP said the INEC chairman, Mahmood Yakubu, must remove Odubiyi as the Commission's ICT head because of his closeness to the presidential candidate of the All Progressives Congress(APC) and President-elect, Asiwaju Bola Tinubu.
He said the first thing Yakubu must do was to explain to Nigerians how the former Commissioner for Science and Technology in Lagos State allegedly found his way into INEC as head of ICT, "a critical department before, during and after elections."
Dismissing the claim in a statement late Tuesday,March 14th, INEC through its National Commissioner and Chairman, Information and Voter Education Committee, Festus Okoye, said the widely publicised report attributed to Bode George was a false claim. "Nothing can be farther from the truth," Okoye said.
"To set the record straight, the name 'Femi Odubiyi' does not even exist within our ICT Department at the INEC headquarters in Abuja or any state office of the Commission."
INEC said its ICT staff were career officers of the Commission, adding "none has held any political appointment in any state of the Federation."
"The public is urged to disregard the story. The promoter should have been circumspect so as not to be seen as a purveyor of fake news."