INEC warn parties against violence ahead of gubernatorial election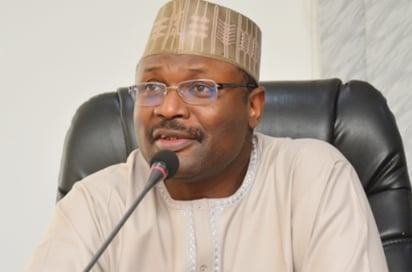 The Independent National Electoral Commission (INEC) has issued a warning to the various political parties participating in the gubernatorial elections and state assembly poll to prevail on their supporters to refrain from acts of violence.
INEC chairman, Prof Mahmood Yakubu, made the call on Tuesday, March 14th, during a meeting of the inter-agency consultative committee on election security.
The INEC chairman expressed his gratitude towards the security agencies for the professionalism of their personnel and the largely peaceful conduct of the presidential election.
He said INEC state offices have provided the police with the details for the governorship and state assembly elections, including locations of polling units and collation centres.
"On that basis, we expect a coordinated deployment plan in synergy with other security, intelligence, law enforcement and safety agencies," he said.
"Only yesterday, the commission held a virtual meeting with all the resident electoral commissioners (RECs) in which we reviewed preparations for the state elections. In addition to election technology, logistics and a host of other issues, security was also discussed."
The INEC chairman said the governorship and state assembly elections involve more constituencies, candidates and collation centres than the national elections.
He said it is therefore important for parties and candidates to ask their agents and supporters to see the elections as a contest and not war.
"They should refrain from acts of violence that may mar the elections or compromise the security of our personnel, observers, the media and service providers," he said.
"The commission is encouraged by the directive to state commands by the inspector general of police to handle all cases of electoral offences expeditiously.
"We look forward to receiving the case files. We will immediately set up a legal team to handle such cases in earnest."
The governorship and state assembly polls have been slated to hold on Saturday, March 18th.