NBS reveals 54.52 percent increase in petrol price in one year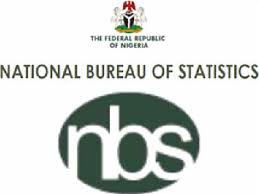 The National Bureau of Statistics (NBS), has said that the average retail price paid by consumers for Petrol has increased from N166.40 in January 2022 to N257.12 in January 2023.
This amount was verified according to the NBS Premium Motor Spirit (Petrol) Price Watch for January 2023 released in Abuja on Tuesday, February 21st.
The report said the January 2023 price represented a 54.52 per cent increase when compared to the value recorded in January 2022 at N166.40.
"Comparing the average price value with the previous month of December 2022, the average retail price increased by 24.70 per cent from N206.19."
The report also profiled the states in Nigeria, analysing the prices of petroleum products. Imo paid the highest average retail price for petrol at N332.14, followed by Rivers and Akwa Ibom at N327.14 and N319.00, respectively.
Conversely, Sokoto state paid the lowest average retail prices for petrol, at N191.43, followed by Plateau at 192.14 and Borno at 193.91
Analysis by zone showed that the South-East recorded the highest average retail price in January 2023 at N307.85, while the North-Central recorded the lowest at N217.15.
The NBS also revealed in its Automotive Gas Oil (Diesel) Price Watch Report for January 2023, that the average retail price paid for diesel by consumers was N828.82 per litre.
It said the January 2023 price amounted to a 187.69 per cent increase from the N288.09 per litre recorded in January 2022.
"While on a month-on-month basis, the price increased by 1.34 per cent from N817.86 per litre reported in December 2022."
On state profile analysis, the report said the highest average price of diesel in January 2023 was recorded in Bauchi at N900.00, followed by Benue at N885.71, and Adamawa at N866.67.
On the other hand, the lowest price was recorded in Bayelsa at N768.75, followed by Edo at N788.00 and Akwa Ibom at N788.75.
In addition, the analysis by zone showed that the South-West had the highest price at N845.59, while the South-South recorded the lowest price at N800.49.